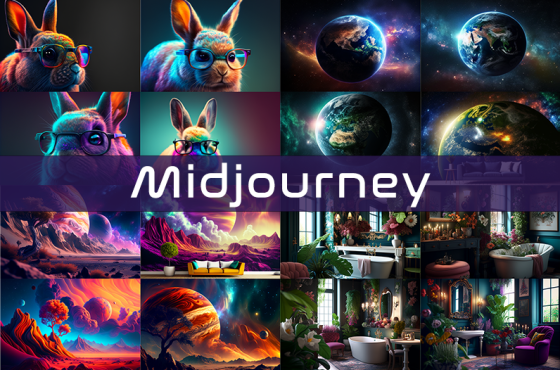 AI art is becoming more popular, with Midjourney being in the forefront as one of the leading AI art generators. You may have seen Midjourney images on Twitter or your other social feeds, have you been wondering how exactly can you use Midjourney yourself? It's surprisingly easy, although many people are put off by the fact you can only access it using Discord. In this guide we'll dive into how you can get started with Midjourney and begin creating your own fantastic AI art!
Midjourney is a popular AI image generator that lets you create images using just words. Think of it like having a magic wand to describe what you want to see, and then the AI will make it happen! It's super easy to use and you don't need any special skills or knowledge, so it's perfect for anyone who loves creating art or just wants to have fun. Midjourney is commonly known for its creative and artistic style of images. The tool is currently only accessible via Discord, although the developers have stated they are working on a web interface.
How to Use Midjourney to Generate Your Own AI Art
Getting started with Midjourney is easy, even if you've never used Discord before. Follow the steps below and you should be able to get started within a few minutes!
1. The way it works is that you need to have a Discord account, so if you don't have one yet, go ahead and make one here. Then you go to the Midjourney website and accept the invite to join the beta. This will take you to the Discord app and you'll see a ship icon in the left menu, that's the Midjourney channel. 
2. Once you're in, you should see some of the #newbies channels on the left-hand side. If you don't see any, you might need to accept the server rules. Join any of the channels.
3. To create an image, you just type "/imagine" in the chat and then write a
description of what you want to see. The tool will then generate 4 different versions of the image for you.
4. If you want to make any of the images bigger, click on the U button to upscale them. U1 is the first image in the 2×2 grid, U2 is the top-right image, and so on. You can also use the V button to generate variations of an image, this is useful if you like the general style of the image, but some parts look slightly off.
5. To download any of your images, just left click on the image to open it up full size and click on "Save Image As…"
6. As a free user, you'll only be able to generate 25 or so images before your trial runs out. Midjourney's subscription prices are currently $10 for the basic version and $30 for standard. Using upscales and variations also count towards your image generations.
Example Images Generated by Midjourney
Enhancing Your Images Using Img2Img
To use Img2Img in Midjourney, you need to provide it with a link to the image you want to modify or enhance. If the image is saved on your computer or phone, you can send it to the Midjourney bot and copy the link (just drag and drop your image into the Discord chat). Once you have the link, you can add it to the "/imagine" command and include a prompt afterwards to generate a new image.

You can use the image-to-image technique with multiple images, but it's recommended to use a maximum of three images. You can also control the strength of the input image by using the "–iw" command and adjusting the image weight. If you want to enhance your image, it's best to keep your prompt short and use descriptors such as "artistic", "beautiful", "high quality", etc.
Upscaling Your Midjourney Images
The upscaler in Midjourney is great, though it is still limited to just under 1MP. If you're looking to get your images printed or use them commercially, you'll likely be needing a higher resolution. Fortunately there are now several options when it comes to AI image upscalers! If you're looking for an all-in-one, do it for you type of upscaler, Gigapixel AI is one of the best we've come across so far. It works great with Midjourney images on the "standard" filter setting, sometimes the "art" filter might work better if your image has a wide color palette. 
For more options, including some free upscalers, you can try some of the tools below. Most of these will allow you to get your image up to at least 2MP, and if you combine them together you can get some higher resolutions.
Alternative AI Image Upscalers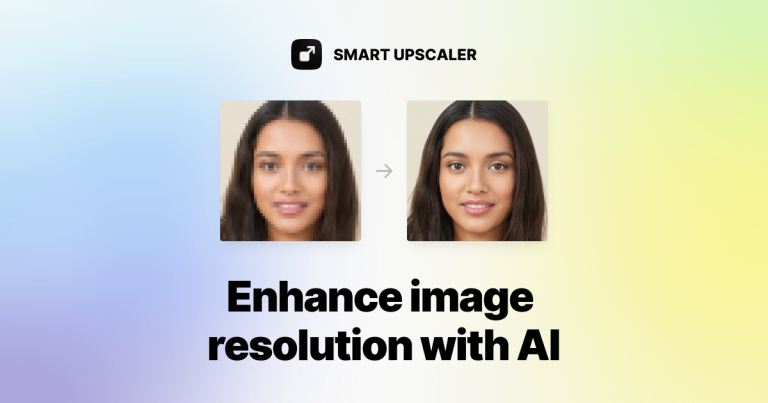 Icons8 now features a number of AI tools on their website. Among them are the smart upscaler, face swapper, background remover and more. The Icons8
View Tool »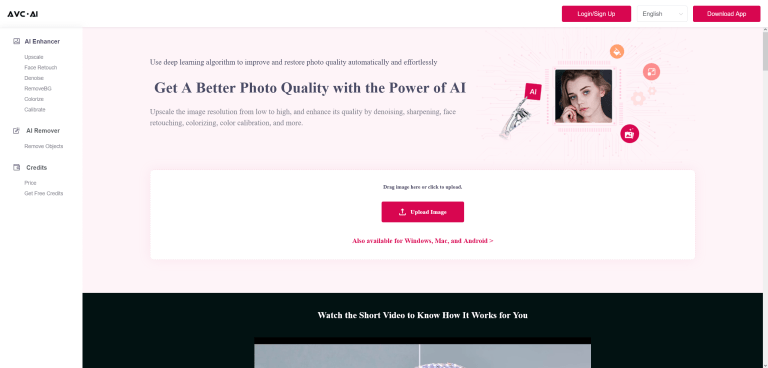 AVC is an online AI image upscaler and enhancer tool that can upscale images up to 4x. The tool is semi-free to use, upon signing
View Tool »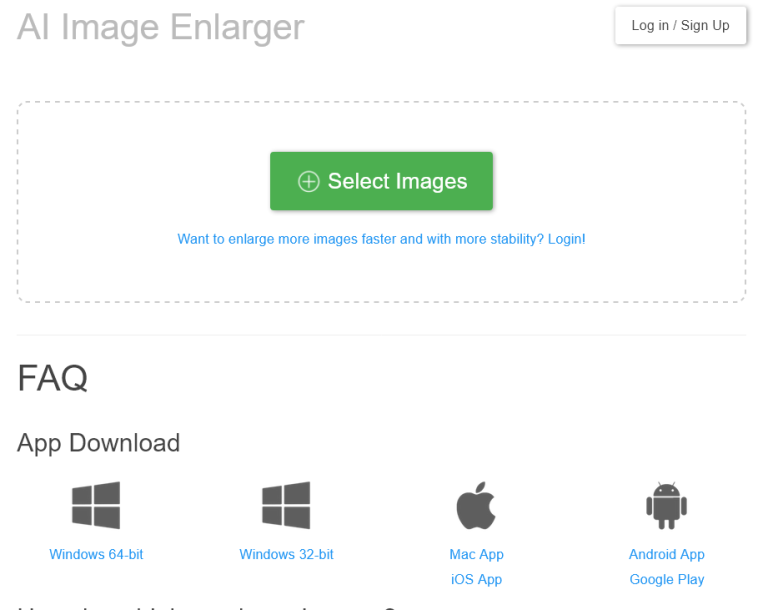 Bigjpg is a free AI image upscaler and enlarger that can be used online or downloaded. The tool lets you upscale up to 4x for
View Tool »
Midjourney is a wonderful tool for generating AI art, and it's only bound to get better from here! Some people might be put off by the paywall, in which case you might be interested in trying out BlueWillow. This is a new AI art generator that's just been released and shares many similarities to Midjourney. It's currently in testing phase but you can register for the beta and join their Discord server, the image prompting and settings are mostly all the same from Midjourney, so luckily this guide should apply to both!