Top 5 Free AI Text Generators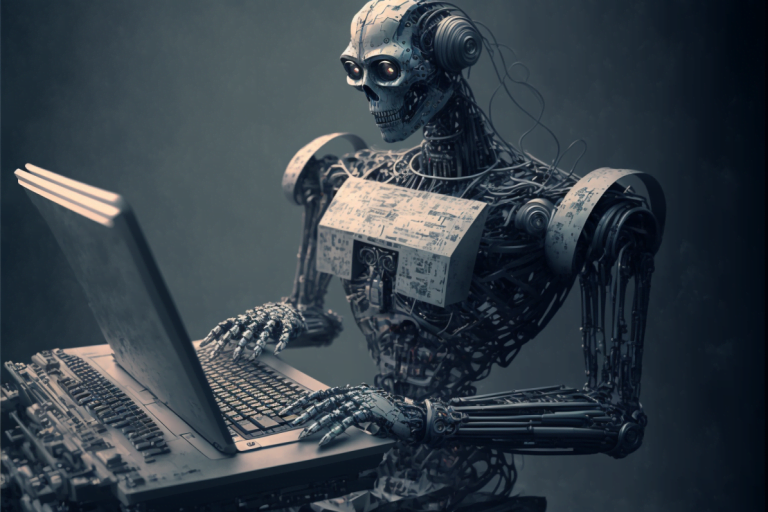 Welcome to our list of the top five free AI text generators! These are some of your best options for generating free high-quality, human-like text using artificial intelligence. Whether you're a content creator, a business owner, or just looking to test out the latest AI text generation technology, there is many different AI tools to choose from. We've curated a list of some of the top free AI text generators that offer the best features and benefits so that you can find the one that's right for you.
What are The Best Free Text Generators?​
ChatGPT is a chatbot-style AI text generator that is using the GPT-3 language model to generate responses to your prompts. It can be used for a number of different things such as long-form content, creating templates, and even fixing and generating code. To use ChatGPT, simply type in a message and hit send, you will need an OpenAI account to access the tool. You can continue your conversations by typing in another message, ChatGPT will remember what you've previously asked it, and you can even continue where you left off from your old chats!
Now that Google Bard is available to the public, it's definitely one of the best free AI text generators out there. It's arguably as powerful as ChatGPT in many cases! Depending on what you're using it for, Bard can be an excellent tool for generating text and getting answers from AI.  Bard's interface is simple and easy to use, though it lacks some of the features of OpenAI's ChatGPT, such as being able to save conversations in your history. The powerhouse behind Google Bard is, of course, Google Search; Bard is able to access and process information from the real world through Google Search. 
Pros:
Super fast text generation for free

Has access to real world information from Google Search

Regularly being updated by Google
Cons:
Bard is still under development, so results may not always be accurate
Because Bard uses Google Search results in it's data collection, it can provide biased answers occasionally
Not yet able to save past conversations (you can still view a history of your questions)
Character.AI features a surprisingly powerful text generation within their characters. The website allows you to choose a character and start a chat with them, the character you choose affects the responses you will get. For example, the "Lambda" character, which is based on Google's AI of the same name, can produce pretty impressive results for product descriptions and other short-form content. There are more characters being added all the time and you can even train your own! Character.AI is free to use, you just need to register an account to begin.
Jasper AI is a powerful text generator, and although it's technically not free, you can get 10,000 words for free by using our sign-up link! If you're looking to generate full marketing copy or long-form content, this is one of the most popular tools that online marketers are using right now. Even if you're not looking to use it for business or marketing, the free 10,000 words can go quite far and Jasper has lots of settings which allow you to change the style and structure of the generated content. Jasper is using the GPT-3 language model from OpenAI.
Pros:
Good long-form text generation
Can usually bypass plagiarism and AI content checks
Advanced settings & features to control text output
Cons:
Limited to 10,000 words on a free account
Proof reading still recommended for fact checking
Can be easy to burn through words if you're not happy with the text output and keep regenerating
Claude is one of the newer AI chatbots within the AI space, and is often compared to ChatGPT and Google Bard. With the recent Claude 2 update, the chatbot has become so much better and has seen many improvements to its ability to generate text. The best part about Claude is that it's free to use, just like ChatGPT! It also has a feedback mechanism so users can correct Claude when mistakes happen, allowing it to improve even more over time. Just like ChatGPT, Claude saves your past conversations so that you can pick up where you left off.
Pros:
Can create engaging and captivating content

Stores previous chats
Improves over time as it analyzes your content and writing style
Cons:
Limited knowledge – Claude is based on the training data it's provided with

Currently only supports English language

No settings for customizing the output text (professional, creative, etc)
These are the top AI text generator tools we would recommend, with these combined you will have tons of free content generation at your fingertips! Although there are other options, a lot of them only offer a one time free-trial and no option to continue without paying. The ones on this list will let you continually use them for free each month, aside from Jasper (the reason we included Jasper is because the 10,000 free words offer is great value for a free-trial!).
ChatGPT is definitely one of the top contenders hence why it's listed in first place, and the fact it's completely free is astounding! If you're a small-scale content creator and willing to do a bit of proofreading and editing, ChatGPT is really all you need in most cases.