Top 10 Free AI Image Generators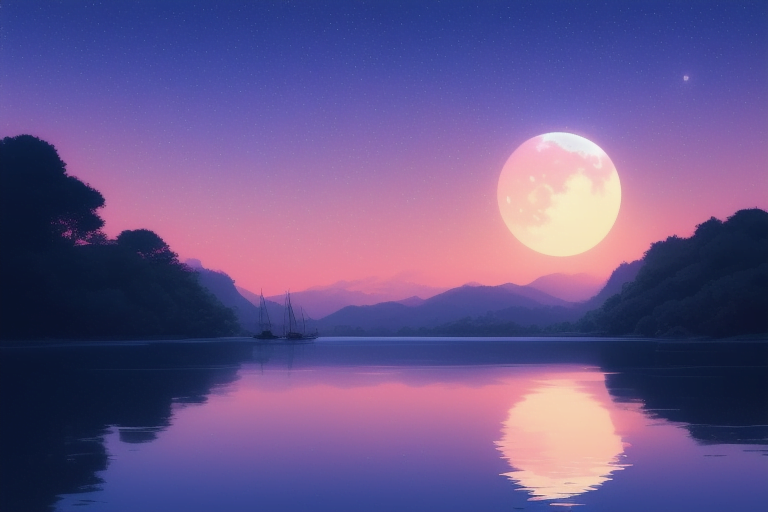 We've put together list of some of our favorite free AI image and art generators. The AI art scene has gone wild recently over the recent advancements, in the last year alone the quality of AI generated images has gotten so much better. If you're looking for a free and easy way to create stunning images using AI, you've come to the right place. Our team has scoured the web and compiled a list of the best AI image generators that are completely free to use. These tools are perfect for anyone just getting into AI image generation, whether you're an artist, content creator or just looking for a bit of inspiration! Without further ado, let's dive into our top 10 picks for the best free AI image generators.
What Are the Best Free AI Image Generators?
NightCafe is an online image generator suite that allows you to transform your photos into masterpieces using neural style transfer or create original artworks using text-to-image AI. There are tons of styles available and the interface is super easy to use, the downside is that you only get 5 free credits a day to work with. The app is available online and on Android and iOS devices.
Pros:
Wide range of styles to choose from
Easy to use interface with ability to blend two images together
Generated images are copyright-free
Cons:
Runs on a credit based system and you only get 5 free credits per day
Images are low resolution but can be enhanced (upscaled) for credits
No option to change AI model besides the style settings
Craiyon was formerly known as DALL-E Mini. It's a wonderful little image generator which can be accessed for free on the website. Craiyon is very simple to use, type in what you want to see and click "Draw". There aren't many options within it, but Craiyon endorses it's simplistic nature and is one of the better free AI image generators out there!
DreamStudio is Stabilty AI's own online image generator. It's highly customizable and features tons of settings to let you fine-tune your AI image creations. You can produce some fantastic looking AI art with DreamStudio! The reason we placed DreamStudio this far down is because you only get 100 free credits to use. Once you've used up those, it's sadly no longer free. You can generate 4 images with 1 credit so you do get quite a few!
Playground has lots of amazing features for a free AI image generator. At the time of writing, there are 30 different Stable Diffusion models to choose from. Some of my favorite models are on here like the Woolitize and Analog Diffusion ones! Unfortunately you do need to create an account to use Playground, but you can login via Google to make it a bit quicker. Along with all the different model options, there's also a handy tips widget for helping you get the most out of your image prompts. Some of the settings might be a bit confusing if you're new to Stable Diffusion, but it's still a fantastic option if you're looking for a free AI image generator.
The starryai app is an AI image generator developed for Android and iOS but you can also access it on their website. This image generator has lots of themes to choose from and it generates them in portrait style too which is pretty cool! Starryai lets you create 5 images for free daily, so it's not a great option if you want to create loads of images.
Prodia lets you generate free AI images using Stable Diffusion! There are some really cool models(styles) to choose from including Anything V3 and Analog 1.0, which produce some awesome images. From my tests the image generation time was rapid on Prodia, even without signing in it only took about 10 seconds to create my image. I'd definitely recommend this for those looking for a no-hassle and easy to use free AI image generator!
Fotor has an AI image generator tool built into their other photo editing tools and it's actually pretty powerful! You can generate some super artistic looking images with Fotor, although you might have to create an account and sign in to get the most out of it. There are some prompt tips below the image generator box too in case you run out of inspiration!
Hotpot has a simple web interface which lets you generate AI art in different styles. This AI image generator is free to use but if you're going to use your images commercially you'll need to purchase a license. There's a cool "Randomize" feature which tells the AI to produce a different image using the same prompt if you want to switch things up!
Dreamlike.art is running on Stable Diffusion and lets you produce beautifully vivid images. The dark-theme interface is easy to work with and all the options are self intuitive. There's also a cool theme which changes every day, you can join their Discord and try to create a image around the current theme for a chance to get 3,000 free credits. You generate 1 credit every hour for free, and are given 100 to get started with!
While Jasper Art is one of the best AI image generators on the list, it's also the only one that's not technically free. Although you can sign up for a 5 day free-trial, during which you can generate up to 200 images at 2k high-resolution with no watermark. We thought this was reason enough to include Jasper on the list, 200 images is no joke! Jasper Art produces really high quality images at 2k resolution which is hard to get with any other free tool. There are also lots of moods and styles to set the tone of your images. If you end up liking Jasper Art, their pricing plan is relatively fair at only $20/month for unlimited images.
We hope you found this list helpful and that some of these free AI image generators offered what you're looking for. Feel free to check out our free AI images category to find even more tools similar to these. If you have any questions or comments about the tools featured in this guide, please don't hesitate to get in touch. We would love to hear your thoughts and suggestions. In the meantime, we hope that you have fun exploring the endless possibilities of AI-generated images and art. Happy creating!