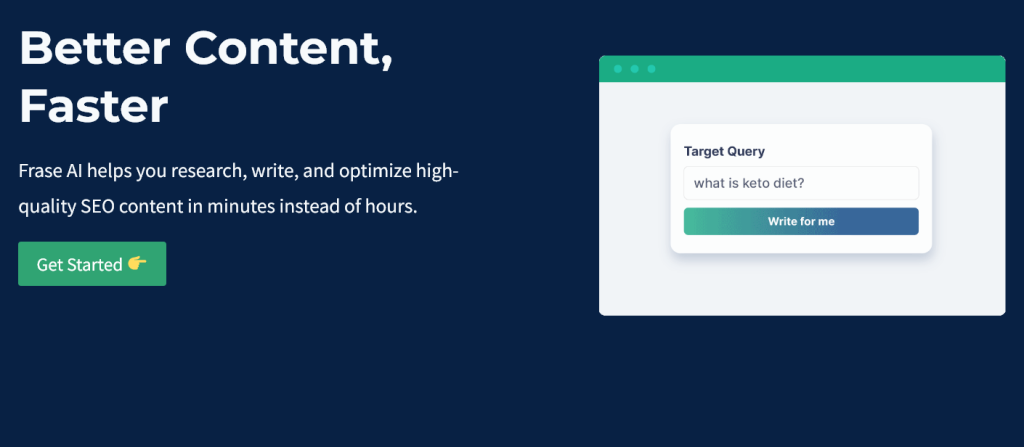 Frase is an AI tool dedicated to improving SEO and letting you find keywords, content and ideas faster. The software is easy and intuitive to use and there are many tutorials available online. Frase shines when you are running it alongside other AI content generation tools such as Jasper and Copy.ai, though it's still a powerful standalone tool. You can use Frase to do some nifty keyword research and then have Jasper or Copy.ai create a fully detailed article on the topic.
Compared to other AI tools which offer keyword research, Frase has shown it is more than capable when it comes to SEO. If you do end up purchasing Frase, do yourself a favour and get the SEO addon; your content creation and optimization will be so much faster and easier. There is also a wealth of online content to help you check out to learn how to use Frase. There is also a huge index of tutorials and resources for Frase which you can find on the FraseHelp page.
Pricing
Frase offers users a 5-day free trial plan, this is great for testing out the platform and seeing if if will be fit for your use case. After your free-trial expires you will have to purchase a subscription plan.
Bonus: If you sign up using our links you will receive 60% off!