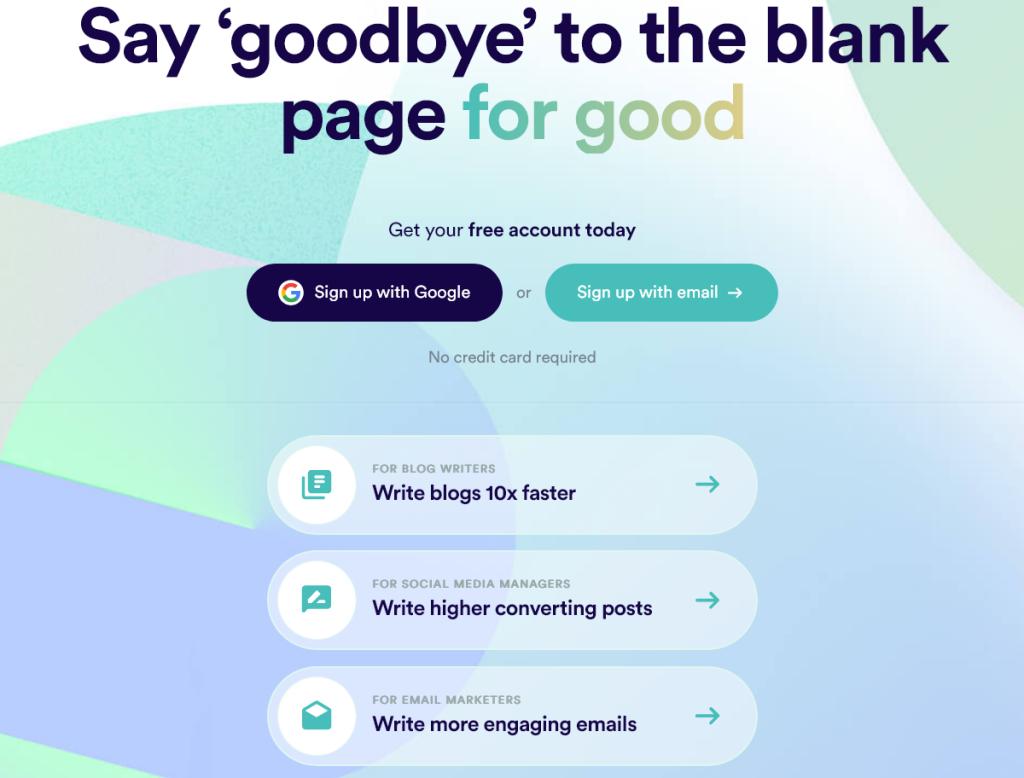 Copy.ai is an all-in-one text and content AI tool aimed at online marketers. You can use Copy.ai to create articles, emails, social media posts, descriptions and lots more. You simply tell the tool what you're looking for, input a few keywords and you can let it generate the rest for you.
Earlier this year the Copy.ai team announced that the tool is now free to use with limitations. Previously there was only a 7-day free trial offered, but now you can have a completely free account that gives you 2,000 words per month when you sign up. All tools and features are available with a free account! Definitely try it out first before you make a purchase, there's no reason not to.
The Copy.ai website has a lot of resources and tutorials available for users, you can find lots of useful templates and tips for creating your content. If you're lacking inspiration for your next social media post or need ideas for your blog pages it can really save a lot of time. Using the tool is simple and user-friendly, when you're generating your content for the first time you'll be guided through it and there are helpful tips to help you get better results.
If you end up liking Copy.ai, you can purchase a monthly pro subscription for unlimited content creation and multi language support. It's definitely worth it if you know you're going to be using the Copy.ai tools a lot within your business or website.
Pricing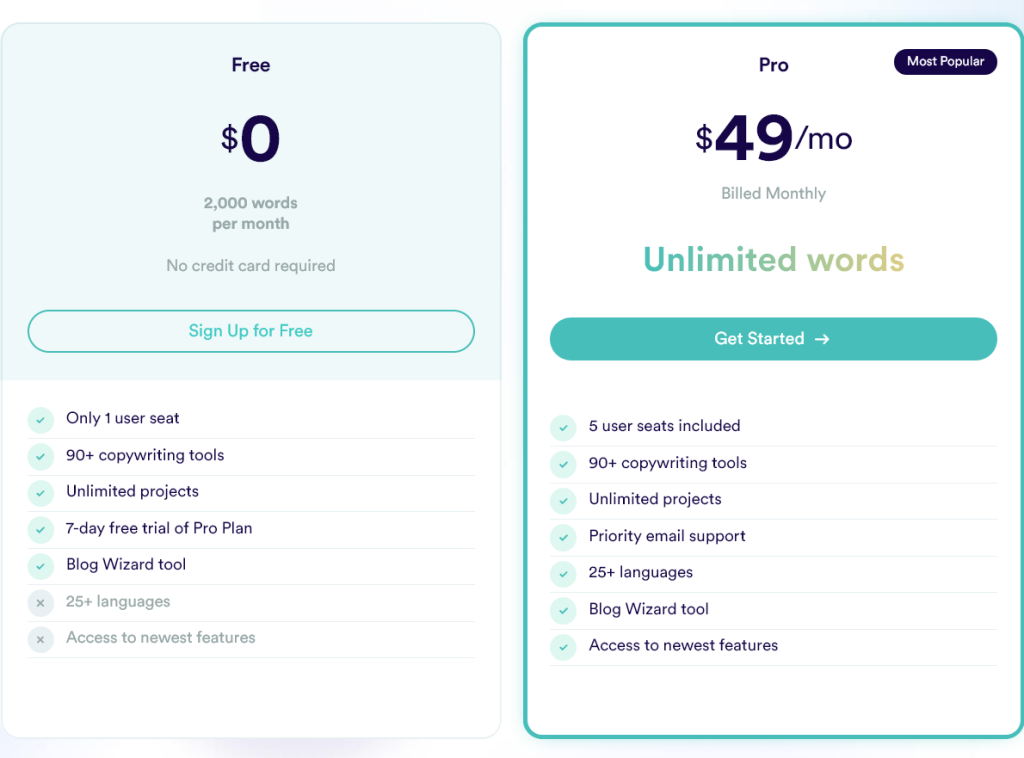 As mentioned above, Copy.ai is now completely free to use with a free account. The only limitation is the 2,000 word per month restriction. While it's enough to test out the tool, it's probably not going to be enough if you plan on using it to create multiple posts a month.
Bonus: If you use our link to purchase a Copy.ai Pro membership you will receive 40% off your first year as long as you upgrade within 4 days!