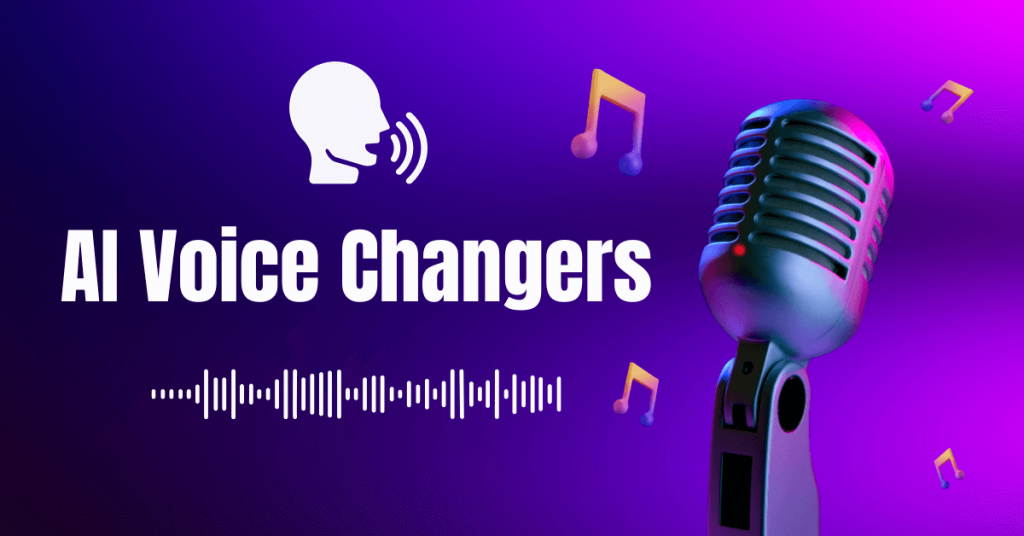 Have you ever wanted to completely change your voice or sound like your favorite celebrity? Thanks to recent advances in AI voice tools, you can now easily modify and transform your voice in real-time using a variety of cool voice changer apps and software. In this guide, we'll look at a few of the top tools for changing your voice with AI.
To use one of these tools, you simply record your voice by speaking into a microphone or uploading an existing audio file. The voice changer app then analyzes the properties of your voice and allows you to modify parameters like pitch, tone, accent and more. You'll also be able to change your voice in it's entirety if the tool offers pre-trained voices or allows you to create your own.
Voice AI
Starting of our list, Voice AI is a voice changer aimed at content creators, gamers, and live streamers. It allows you to clone your own voice and use recordings as soundboards. This can be great fun for streamers and live entertainers!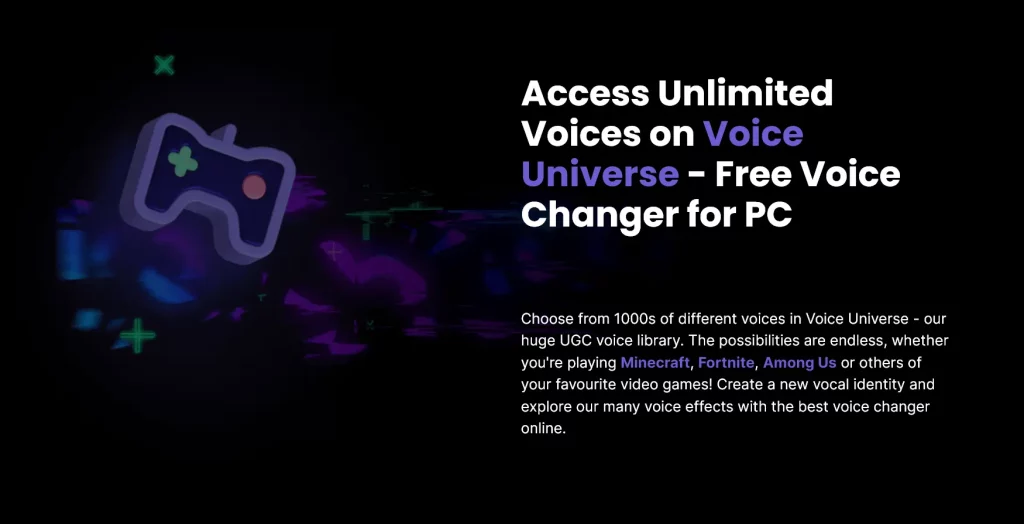 Some key features of Voice AI:
Clone your own voice
Use recordings as soundboards
Change your voice in real-time
Create voiceovers
Parody voices
Integrates with apps like Discord and Twitch
The tool is free to use but limits you to only a few seconds of live voice changing without purchasing credits.
Voicemod
Voicemod features an AI-powered voice changer with 7+ built-in voice filters. It can transform your voice in real-time, allowing you to take on different personas.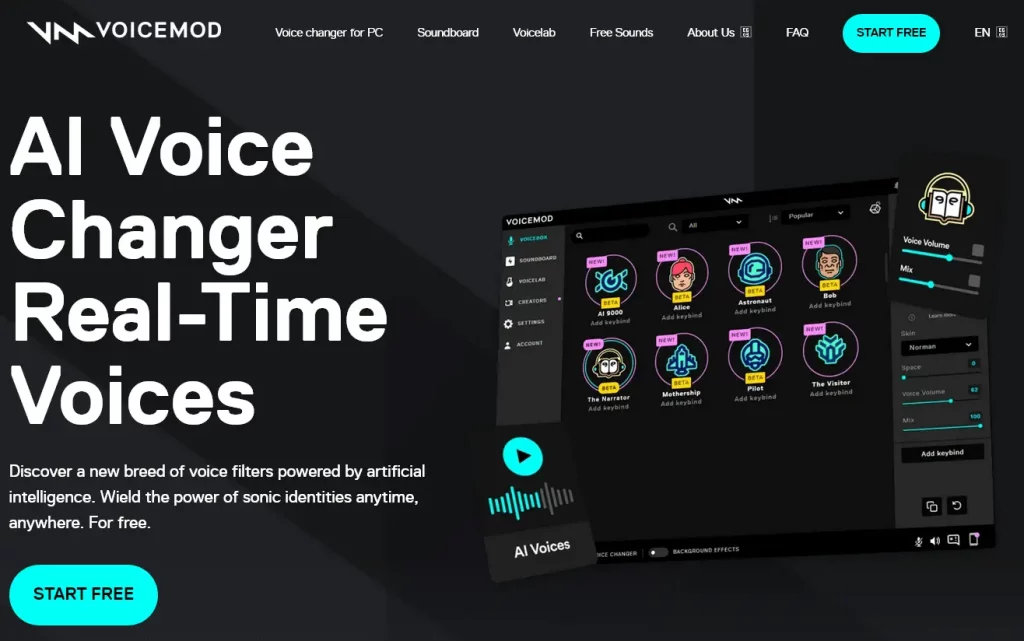 Some of the AI voices available include:
Pilot
Astronaut
Male and female voices
Voicemod took 3 years of research and development to create! The technology is impressive but sadly you're limited to 1 AI voice per day with the free version.
Murf
Murf is a two-in-one AI text-to-speech generator and voice changer platform. It provides a wide range of AI voices in different accents and tones.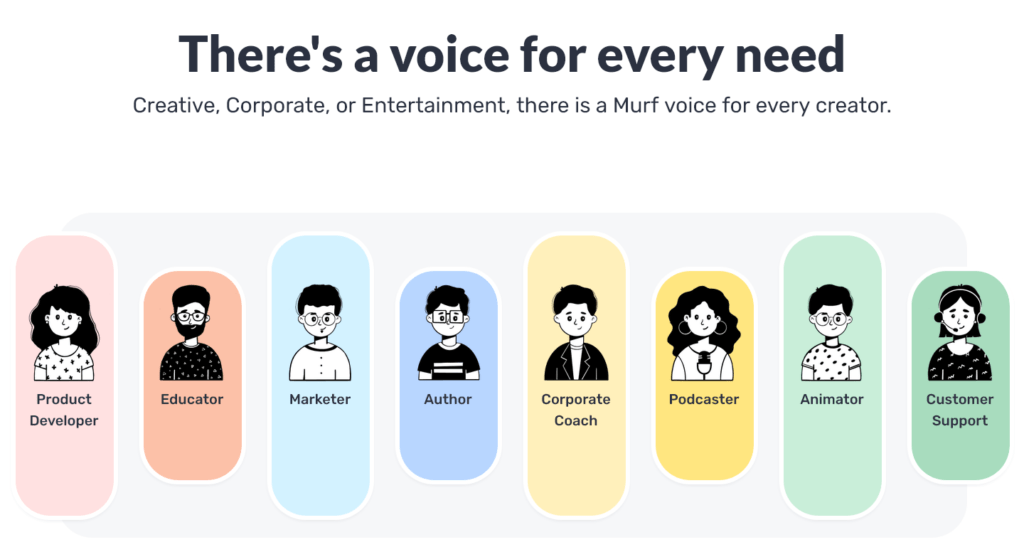 Key features of Murf:
Create AI-generated speech
Alter tone and punctuation
Change accents
Sounds very human-like
Murf is great for video marketing, voiceovers, audiobooks and more.
FineShare FineVoice
FineShare FineVoice offers a real-time voice changer with unlimited effects. It can make you sound like different genders, accents and even cartoon characters! FineVoice is a side-product available as part of FineShare's suite of AI tools.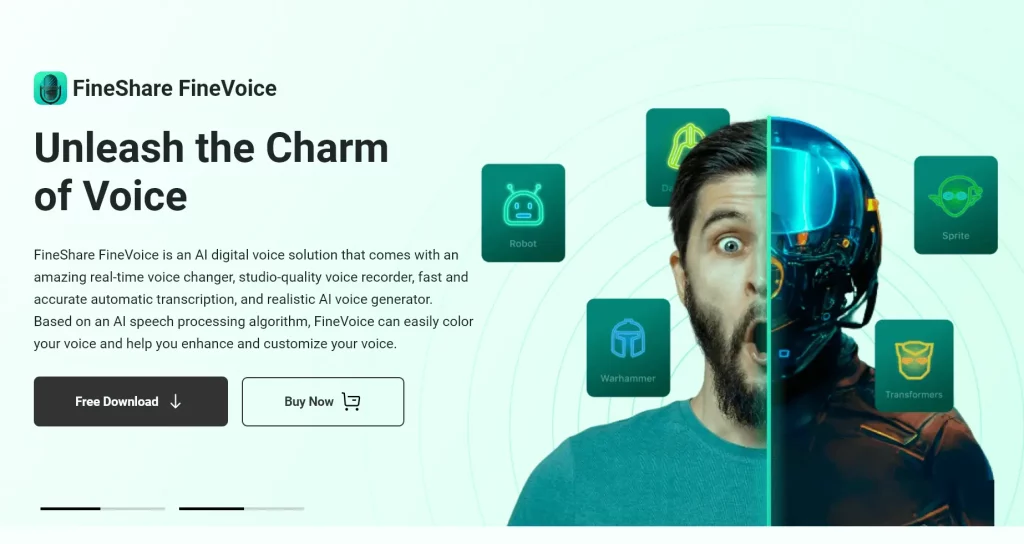 Key features of FineShare FineVoice:
Real-time voice changing
Change accents and tone
Sound like Chipmunk or Minions!
Studio-quality voice recorder
Transcribe audio and video
FineShare FineVoice utilizes advanced speech processing algorithms for incredibly life-like results.
Uberduck
Uberduck provides access to thousands of AI voices, including celebrity impersonations. It's free to use but does require registration. Uberduck is quite a popular choice among content creators since it offers so many different voices.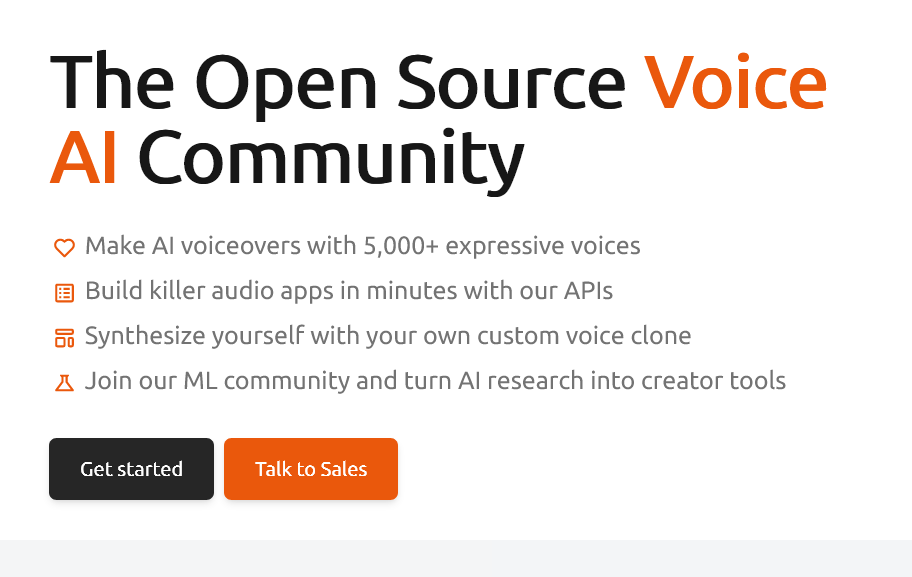 To use Uberduck:
Log in with Discord
Select a voice
Enter text
Listen to the generated speech
You can also upload audio to change the voice of existing recordings with this tool.
So those are some of our top-rated tools for transforming your voice with the power of AI! Whether you want to sound like your favorite actor, create audio for videos, or just have some fun trolling your friends, these voice changers make it easy enough to get started. Give them a try and see just how realistic you can make your modified voice sound!
Depending on your circumstances, you may prefer to try out the free tools first just to get an idea of how these voice changer tools work. Keep in mind, though, that the paid voice changers do often provide better quality and accuracy than their free counterparts.
FAQs
How do AI voice changers work?
AI voice changers use advanced neural networks and deep learning to analyze and modify properties of your voice like pitch, tone, cadence, accent etc. They break down the components that make your voice unique and then alter those components to transform how you sound.
Can AI voice changers sound realistic?
The best AI voice changers today can produce remarkably realistic voice modifications and impersonations. However, there are still some limitations. For example, radical voice changes can sometimes sound robotic or artificial. But the technology is improving rapidly, and therefore improving constantly.
What can I use an AI voice changer for?
AI voice changers open up creative possibilities for content creators, live streamers, voice actors and more. Popular uses include:
Creating audio/video content with different voices
Anonymizing your voice
Voice trolling or pranking in online games
Impersonating celebrities or fictional characters
Trying out how you might sound with an accent or as the opposite gender
Creating vocals for a song
Are AI voice changers safe to use?
AI voice modification tools are generally safe to use when you take proper precautions. As with any online tools, be careful about sharing personal information. Avoid any voice changers that seem sketchy or ask for sensitive data. Only download from trusted sources and use tools which have good reviews and value their users privacy.
How much do AI voice changers cost?
Many AI voice changers like Uberduck and Voicemod offer limited free versions. More advanced features generally require a paid subscription. Prices range from $5 to $20+ per month for most premium AI voice changers, whether this is worth the cost will depend on your use case and circumstances.
Can I use an AI voice changer app on mobile?
Yes, some AI voice changer tools like Voicemod have mobile apps available for iOS and Android. Mobile voice changing capabilities may be more limited compared to desktop apps. But since they have a built-in mic, it is often more intuitive at the same time.