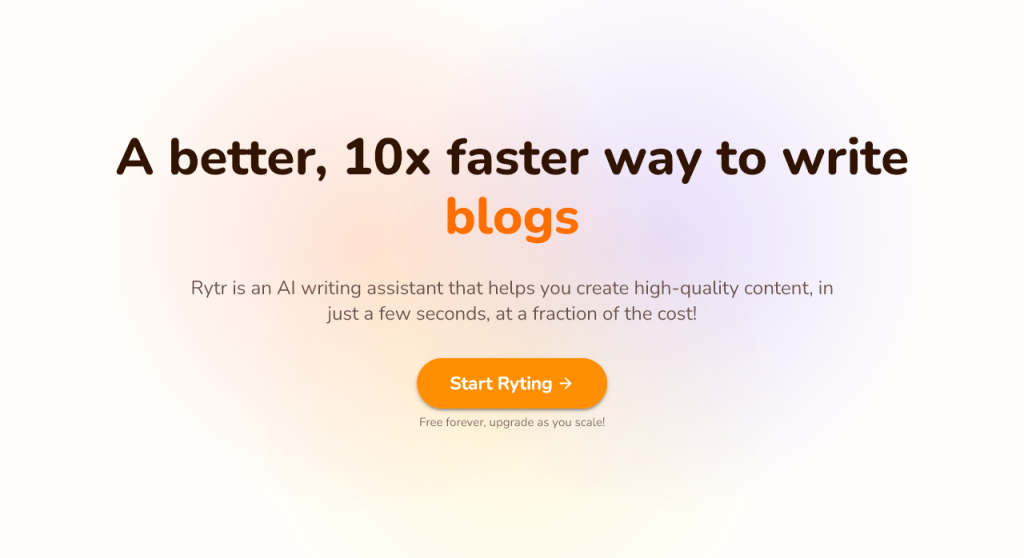 Rytr is a popular AI text and content generation tool which can greatly help online writers speed up their work process. There are a number of ways to implement Rytr, you can use it for writing blogs, emails, descriptions, questions and more. The general consensus is that while Rytr probably isn't the best AI tool for creating long-form articles, it is better at short-form, questions and summaries. If you're looking for long-form content, Copy.ai might be a better option.
Is Rytr Free?
You can use Rytr for free using the monthly credits you receive each month, these are usually enough for short-form text generations and snippets. If you end up liking the results, you can purchase a monthly subscription and use it to create much longer articles and enjoy more regular use. Rytr is also pretty good when it comes to rewriting and editing text.
As well as the free plan, Rytr offers a $29/ month subscription membership. The free plan does offer most of the same features as the paid version. The only limitation is that the free plan allows for the generation of up to 5000 characters per month, while the paid plan allows for unlimited.
For $29/month, you also get a dedicated account manager, priority support, and access to the Premium community. This is a great value when compared to more expensive tools like Jasper AI. However, if you plan to use Rytr for long-form content, the paid version is recommended as 5000 characters per month may not be sufficient.
For the relatively low cost, Rytr is probably one of the better options out there when it comes to A.I text generation. Although it may falloff a bit when compared to other premium A.I text generators such as Copy.ai and Jasper AI. It is important to note that these are 3x the price of Rytr and can be expensive for a lot of individuals and those just starting out.