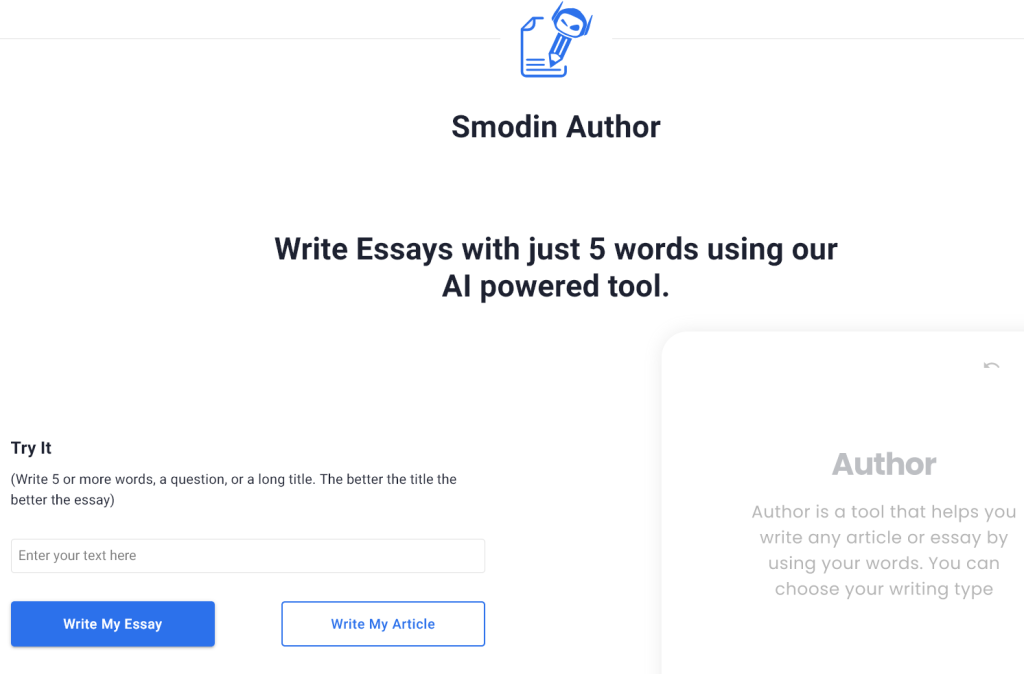 Smodin.io is an online AI writer and rewriter which offers a free trial in the form of credits. Users receive 3 daily free credits which can be used with various different AI writing and rewriting tools.
Some of the most popular tools on Smodin are:
Smodin Author – Write Essays with just 5 words using our AI powered tool.
Smodin Rewriter – Rewrite or paraphrase any text.

Faster way to rewrite
Better readability
Correct grammer

Smodin Plagiarism Checker

Automatically include proper citations
Multi-lingual
Fast and accurate
There are a number of other tools for everyday purposes, such as paraphrasing. This tool works by analyzing the meaning of the given content and then providing the same message, but with different words. In doing so, it also corrects any grammatical errors in the content. Smodin can be used for many different services including books, articles, essays, messages, notes, chapters, paraphrases, and even new ideas. It can also be used to rewrite PowerPoint slides and supports multiple languages.