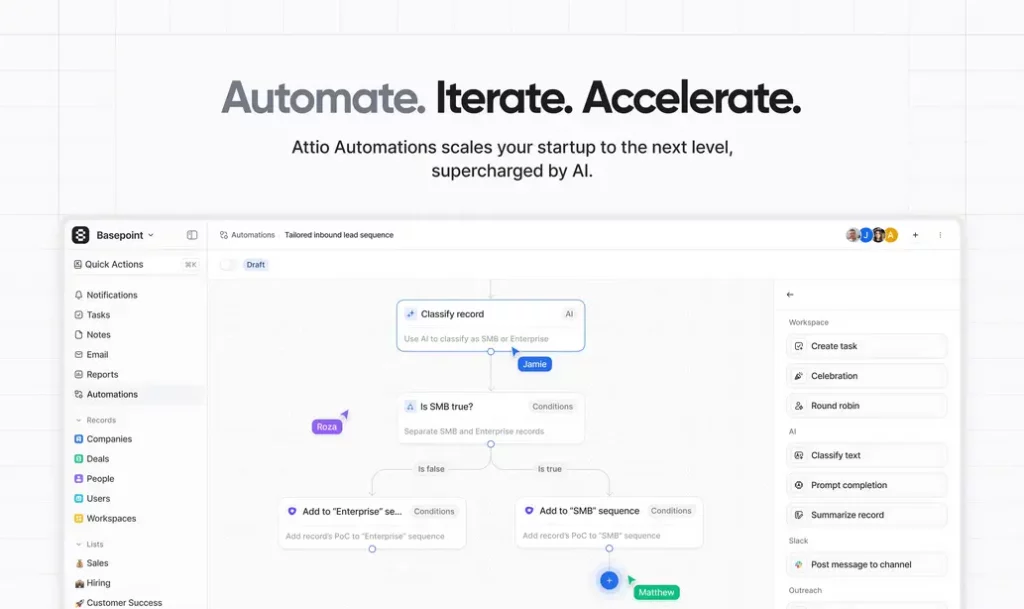 Attio Automations is an AI-powered workflow automation tool that helps companies accelerate their go-to-market (GTM) strategies. With an intuitive visual interface, Attio makes it easy to build complex workflows and automations right inside your CRM. Simply drag and drop pre-made templates or use Attio's building blocks to create custom automations tailored to your sales, marketing, and customer success processes.
Key Features
Triggers to kick off workflows based on actions in your CRM, forms, calendars, etc.
AI that can summarize data, classify leads, and more to automate previously impossible tasks.
Integrations with popular tools like Slack, Outreach, Typeform, and more.
Custom actions to extend functionality as needed.
Ready-made templates for common workflows like lead scoring, deal hand-offs, customer churn prevention, and more.