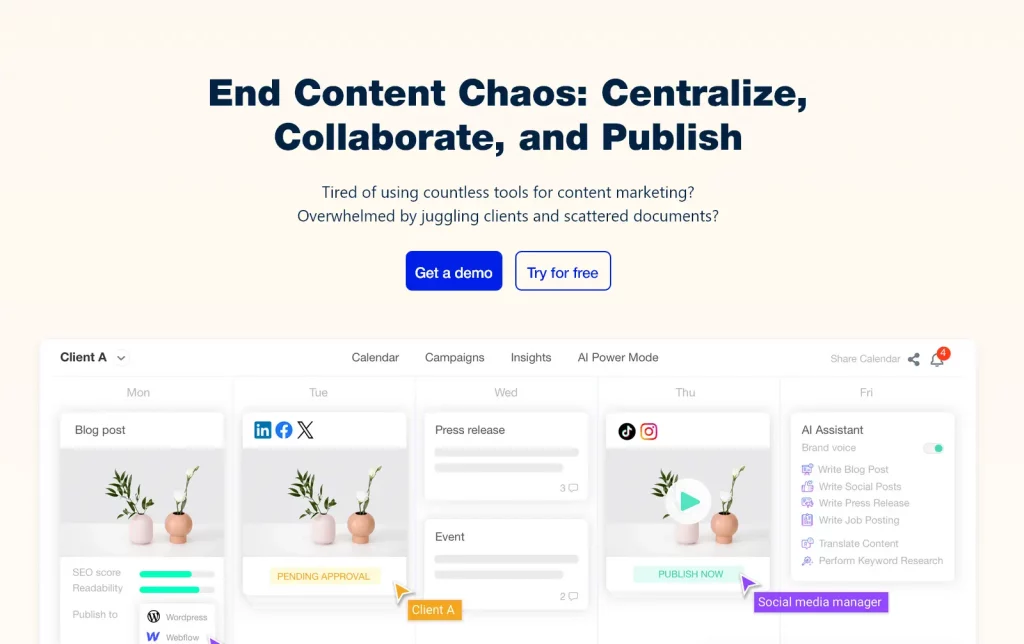 StoryChief is the all-in-one content marketing platform that helps individuals and teams collaborate, organize, and distribute content more efficiently. For content marketers, social media managers, and agencies juggling multiple clients, StoryChief brings order to content chaos. It centralizes your content planning, creation, and publishing so you can coordinate workflows across teams.
With StoryChief, you can:
Instantly connect your website, blog, and social media channels. No more manual copying and pasting content!
Create an editorial calendar to plan, assign, and schedule content across channels. Collaborate with teammates in real-time.
Use AI tools to optimize content, like an SEO-focused keyword generator.
Distribute and queue social media updates in bulk across 50+ networks.
Analyze performance with data and stats on content engagement.