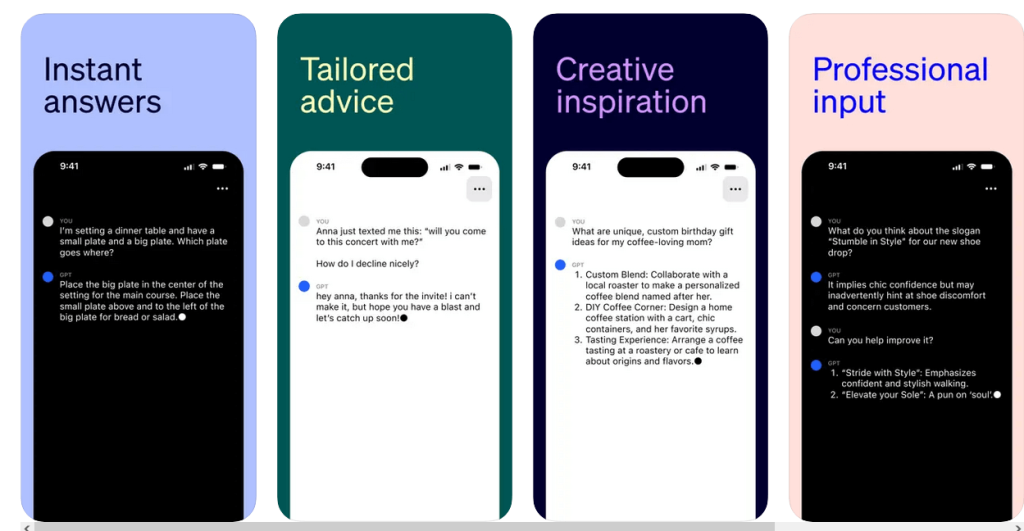 In an exciting development for AI and ChatGPT users specifically, OpenAI has officially launched the ChatGPT app for iOS, bringing their cutting-edge conversational AI technology right to our fingertips. This app marks a significant milestone in the evolution of AI-powered chat applications, promising an enhanced and seamless user experience. With features like syncable conversation history, voice input, and the latest model improvements, ChatGPT for iOS is sure to change the way we use and interact with ChatGPT!
One of the standout features of the new ChatGPT app is its ability to sync conversation history across multiple devices. This means users can seamlessly transition from their desktop to their iOS device without losing track of ongoing conversations. The convenience of having a continuous and synchronized conversation stream ensures a consistent experience and greater flexibility.
Another interesting feature of the app is its integration with Whisper, OpenAI's groundbreaking open-source speech-recognition system. This integration will allow users to communicate with ChatGPT using voice input, making the experience even more natural and effortless. Imagine having a virtual assistant that listens and responds to your voice commands, providing instant answers and tailored advice – this is the power of ChatGPT on iOS.
OpenAI's launch of the ChatGPT app initially targets users in the United States, with plans to expand to more countries in the coming weeks. The organization is eagerly looking forward to gathering user feedback, which will help drive continuous feature enhancements and ensure the utmost safety of the app.
Don't feel too left out just yet, Android users: OpenAI has assured that a version of ChatGPT will soon be available on your devices as well, so stay tuned!