At their annual MAX conference, Adobe teased some exciting new AI capabilities that are expected to be coming to their Creative Cloud suite of products. The announcements centered around two key innovations – Project Stardust and huge updates to Adobe Firefly.
Project Firefly Expands to More Products
Adobe Firefly, Adobe's suite of AI image generation models, has proven very popular since launching earlier this year. So far it has only been integrated into Photoshop and Illustrator, giving users an easy way to edit and modify parts of their images.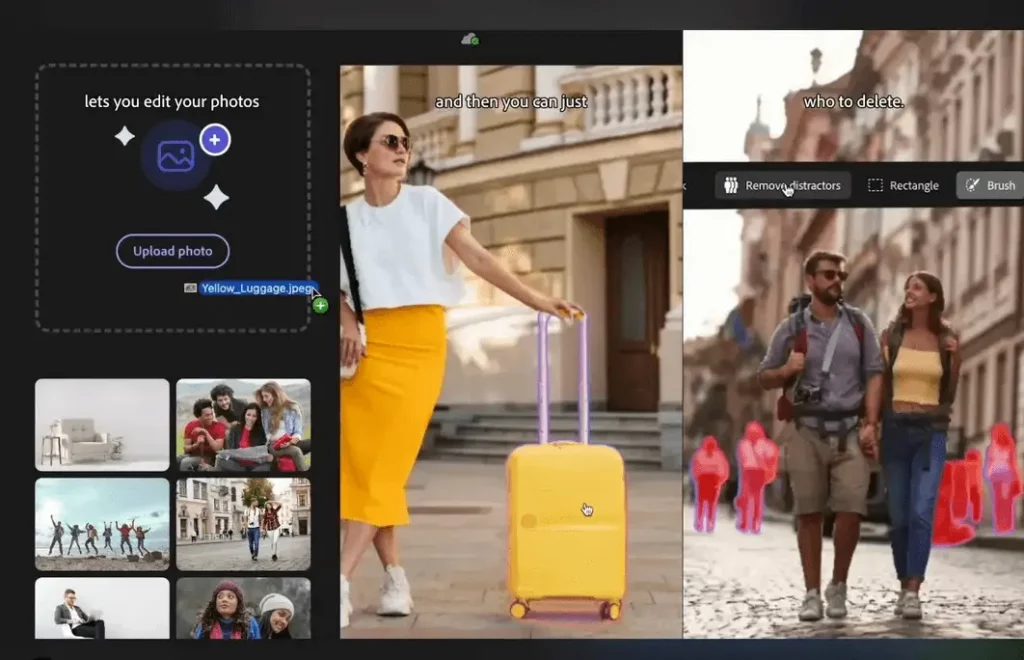 At MAX, Adobe demoed new generative AI capabilities using Firefly across additional products including Premiere Pro, After Effects, and Audition. This could allow video editors, motion graphics artists, and audio editors to leverage AI to enhance their workflows.
For example, Project Fast Fill aims to bring Firefly's image generation to video editing for the first time. It would allow editors to use simple text prompts to easily fill in portions of a video, saving huge amounts of time. From the showcased example, Project Fast Fill's capabilities were impressive and matched the original video extremely well (correct colors, fidelity, and fluidity).
New Object-Aware Editor
The other major announcement was Project Stardust, what Adobe is calling a "revolutionary generative AI-powered object-aware editing engine."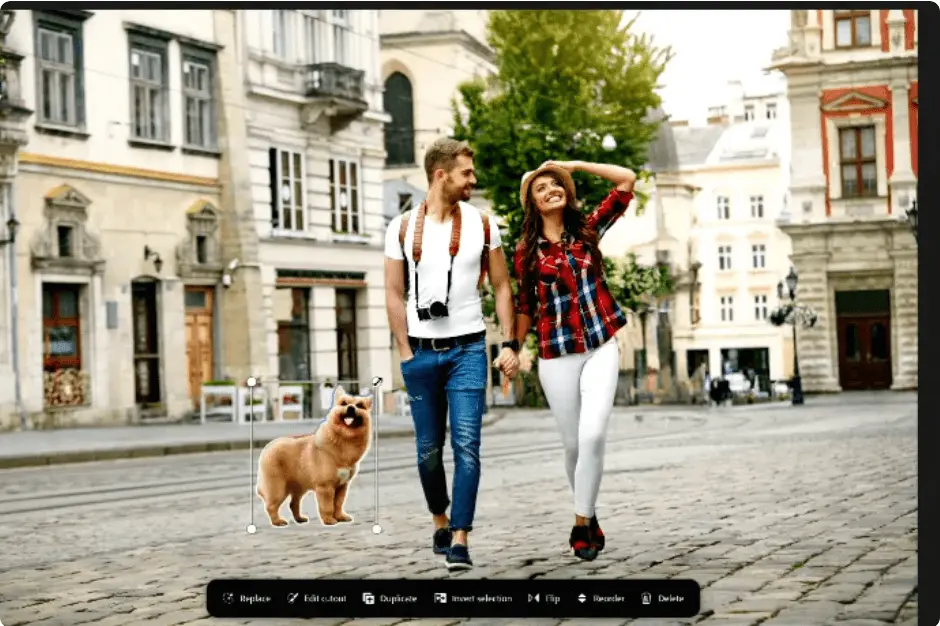 Stardust lets users simply click on objects in an image to magically move or remove them. For example, it could allow someone to easily remove a person from a photo and have the background filled in automatically. This offers a huge leap in editing productivity by treating images like layered files. We should now be able to quickly edit individual objects or layers without tedious masking or compositing work!
With Project Stardust's new capabilities, users can also change specific elements like the color of a person's clothing and the position in which they're standing.
Improvements to Generative AI in Videos
Adobe showcased several innovative ways they are bringing the power of their Firefly generative AI models to video editing and production.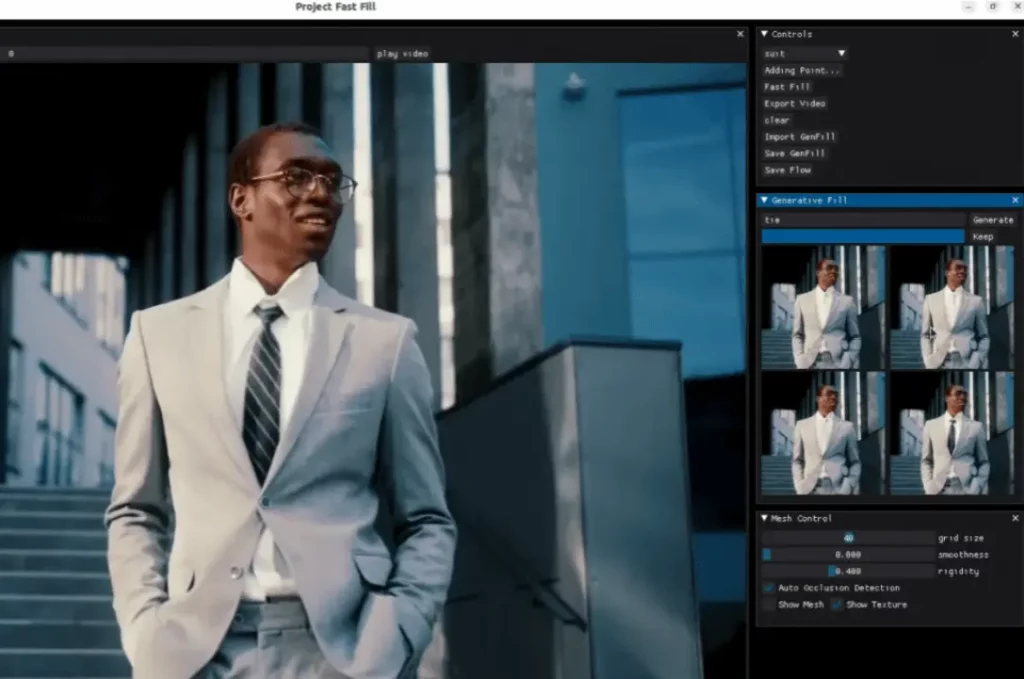 As previously mentioned, Project Fast Fill uses AI to easily fill in missing portions of footage just by describing the needed scene. Project Dub Dub Dub, on the other hand, can automatically dub your videos into other languages while preserving the original voice.
Other planned features like Project Scene Change and Project Res Up aim to save massive amounts of editing time by using AI to composite footage shot in different locations and upscale video resolution. Upscaling video footage has always been much harder than upscaling still images, but Adobe seemed fairly confident in the clarity of the upscaled videos. It will be interesting to see how the upscaling capabilities compare to similar tools such as Topaz Video AI.
3D & Design Updates
Those using Adobe's suite of creative tools for 3D and design are also set to benefit from many upcoming features and updates! With the announcement of several tools aimed to make 3D design more accessible to creators through AI assistance:
Project Poseable uses AI to easily generate 3D scenes and poses from photos or text prompts. This allows novice users to incorporate 3D elements without technical expertise.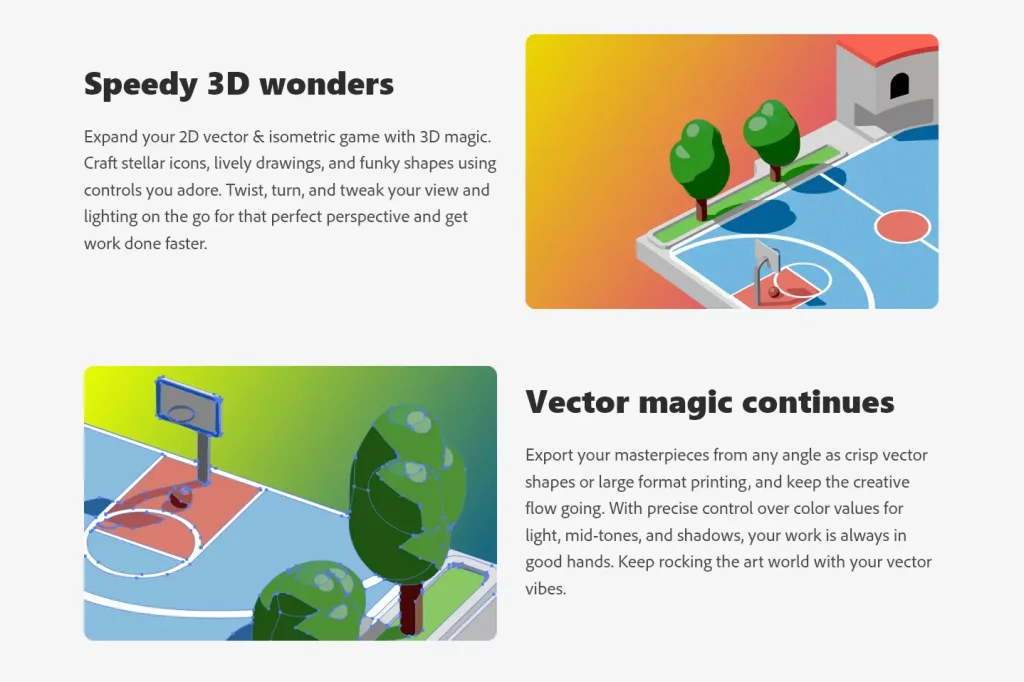 Project Neo is another upcoming tool that enables 2D designers to add 3D shapes to infographics, posters, and other projects through simplified workflows.
For designers, Project Glyph Ease automates the creation of customized glyphs using AI by analyzing hand-drawn letterforms. You can then simply edit the generated glyphs in Illustrator for further touch up and fine-tuning.
The Future of Creativity
Adobe is clearly betting big on AI being integral to the future of creative tools. Firefly and Stardust, if fully productized, could drastically change workflows for photographers, graphic designers, video editors, and lots more.
It's an exciting sneak peek at how generative AI models might make content creation faster, easier and more accessible to everyone! Will you be using Adobe's upcoming suite of creative AI tools?