If, like many of us, you've been busy generating AI art with the various generators now available, you might have noticed one problem that most of the AI image generators have in common. The resolution of the generated image is usually rather low, with Midjourney's upscaled version being the best at 1080p, others like Stable Diffusion only output 512×512 and more recently 768×768.
Although some generators do have upscalers built into them, they are not always free and often do not give you the best results quality-wise. The upscaler on Midjourney, while decent, does still cost 1 credit/image generation on your account, which can add up fast. If you're looking for a few alternative ways to upscale your AI art, you can try a few of the recommendations below. These upscalers will allow you to enhance the resolution of your AI generated art and in some cases even bring it up to 300DPI quality (suitable for prints, etc). Most of these feature a simple drag and drop feature so you're able to drag your image onto the page and upscale it.
Best Free Upscalers For AI Art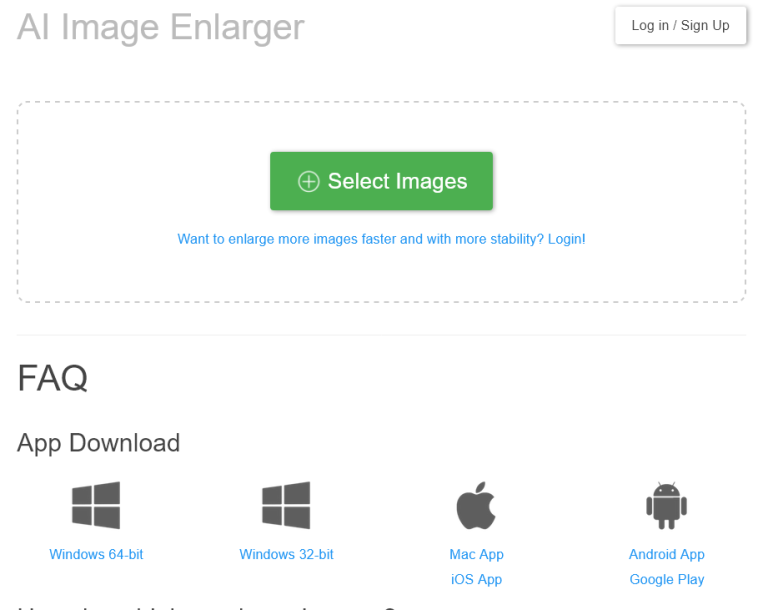 Bigjpg is a free AI image upscaler and enlarger that can be used online or downloaded. The tool lets you upscale up to 4x for
View Tool »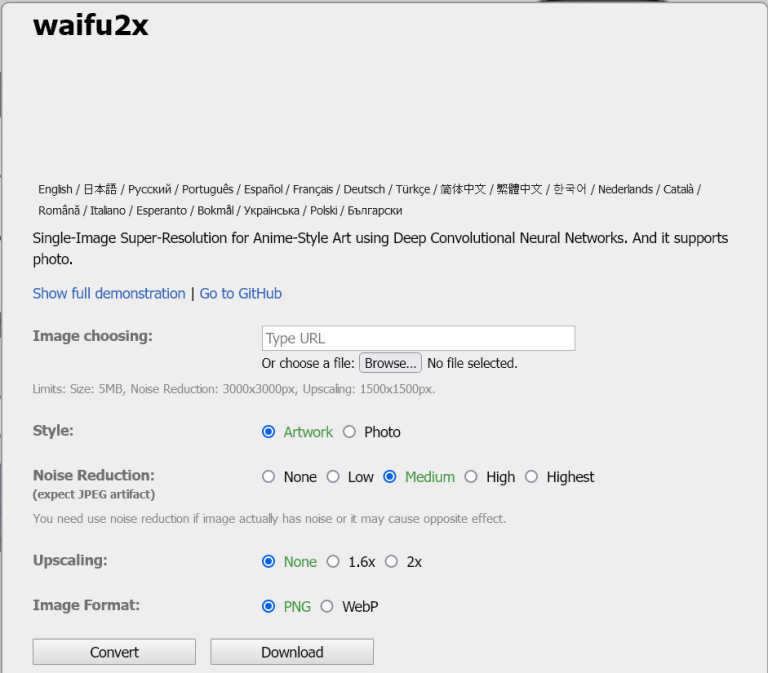 Waifu2x is a free online image upscaler designed for upscaling anime-style art, but delivers fairly decent results on all image styles. After uploading your image
View Tool »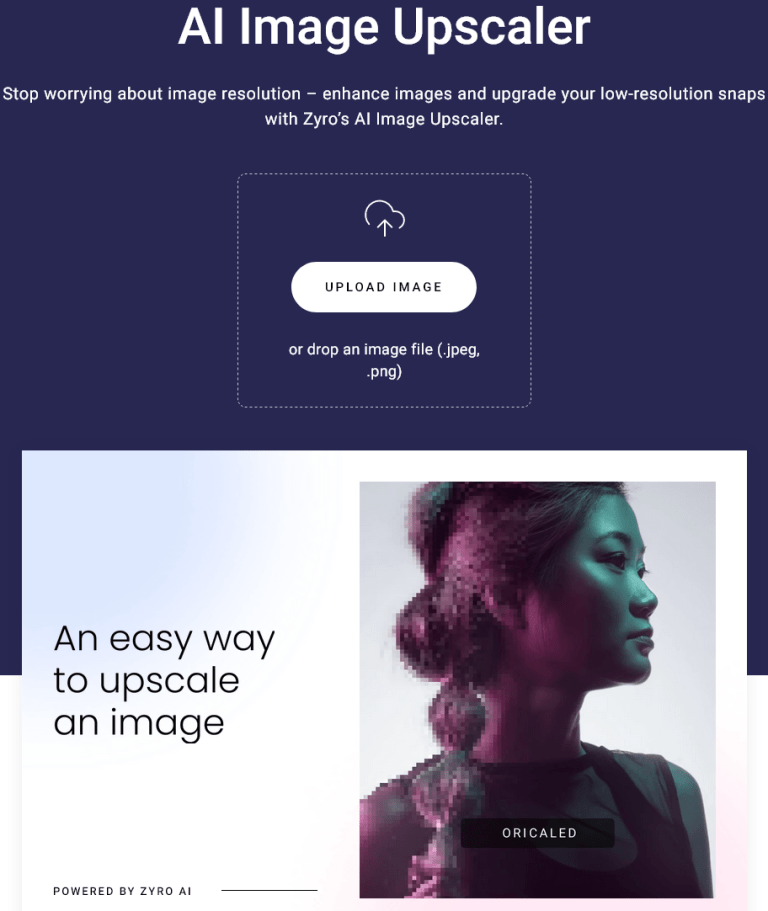 Zyro is a free AI image upscaler which you can access on their website. The tool lets you upscale your images up to 4x, and
View Tool »
The above upscalers should be enough to enhance your AI art up to at least 3MP. This is usually enough for personal use, however, some of you might be looking to upscale even further to 4k resolution and above.
For this, you will most likely need to use a premium AI upscaling tool, I'll list a few of the most popular ones below. My personal recommendation is GigaPixel AI as it's a one-time payment and you get access to the tool for life. It can upscale up to 6x with near perfect quality, and you can even go much higher than that (although the quality might be compromised if you go higher than 8x).
Best Premium AI Upscalers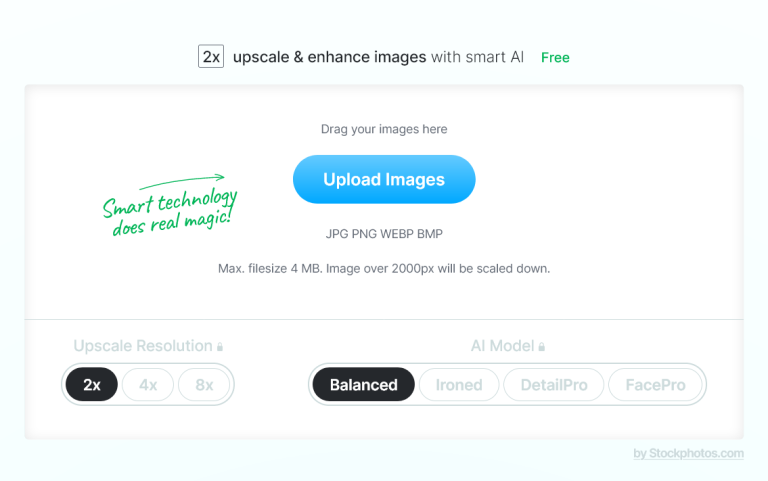 Stockphotos.com now has an AI image upscaler tool which lets you easily enhance the resolution and quality of your images, making them suitable for printing
View Tool »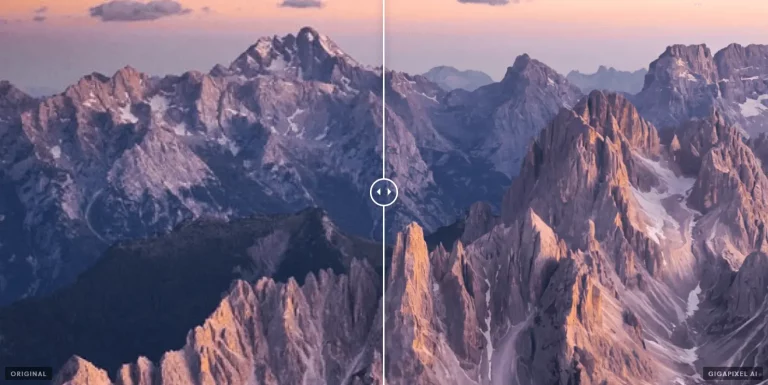 Topaz Labs Gigapixel AI is hands down one of the best image upscalers on the market, with an extremely easy to use software interface. Gigapixel
View Tool »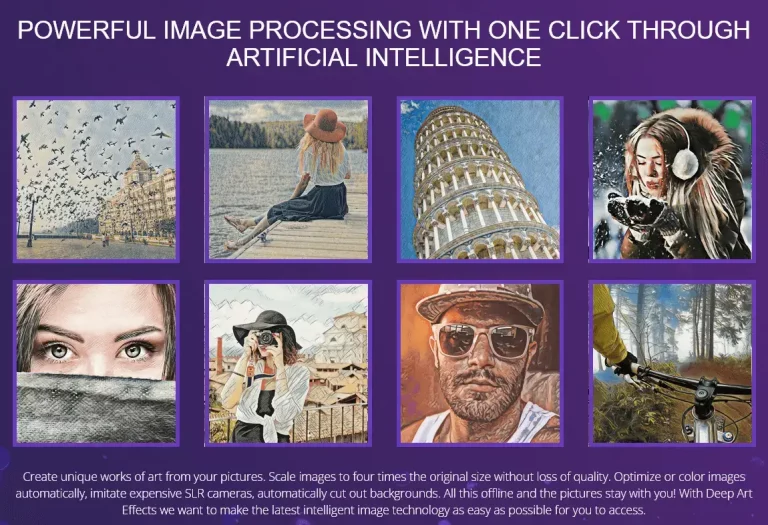 Deep Art Effects is a tool that uses deep learning technology to apply artistic styles to images. It you to transform your photos into works
View Tool »
I hope some of the image upscalers listed here will give you all the tools you need to start upscaling your best AI generated art! It can be so frustrating when you finally create an amazing image with the perfect prompt, only to find out that its full size is only 512×512, barely enough to even use it as a wallpaper! Stable Diffusion does have some built-in upscaler technologies such as ESRGAN, however they are not the easiest to use for beginners and not all people are using Stable Diffusion.
Midjourney's upscaler is very good, though as mentioned earlier, it does count towards your generations with each upscale. So if you are on the basic plan and only limited to 200 images per month, having to use up those credits on upscales can get really annoying. Hopefully in the near future we will start seeing AI image generators capable of outputting full resolution photos as a standard!