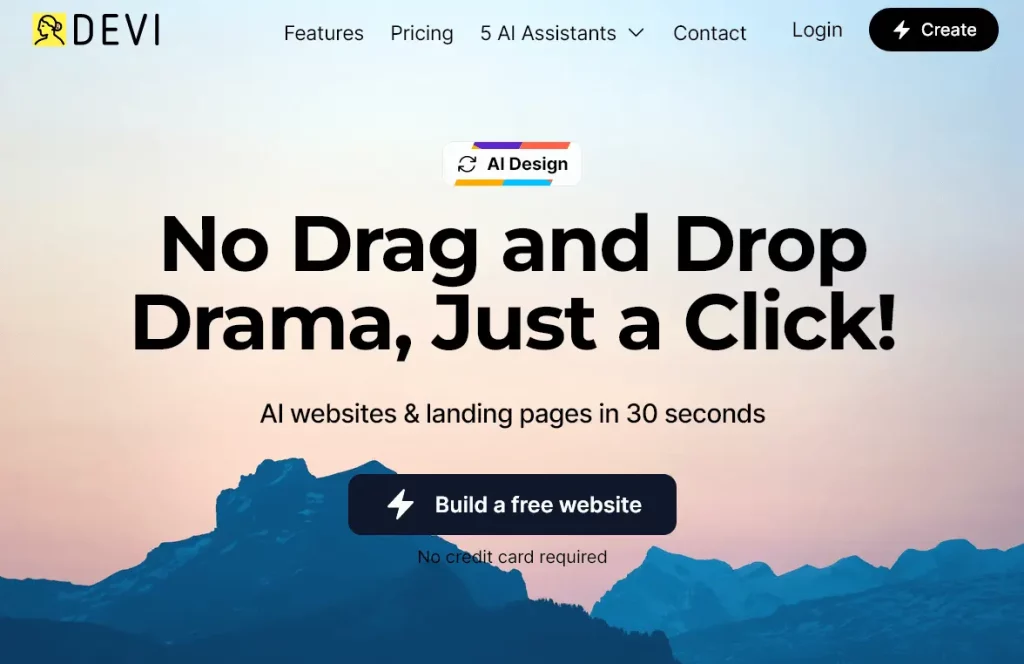 The AI Landing Page Builder lets you craft stunning landing pages and websites for your portfolio, business, or services. It provides free domains, built-in AI design and copywriting tools, analytics, A/B testing, and SEO optimization.
Key Features
AI Design: Instantly generate high-converting layouts.
Efficient Editing: Update content swiftly without drag and drop.
Free Hosting & SEO: Hassle-free hosting and SEO integration.
Unlimited Visuals: Access a vast library of stock pics and videos.
Video Integration: Create captivating video pages and websites.
Premium Features: Capture emails, conduct A/B testing, and access analytics.
Upcoming Sales & Support Bot: Enhance customer interactions (premium).