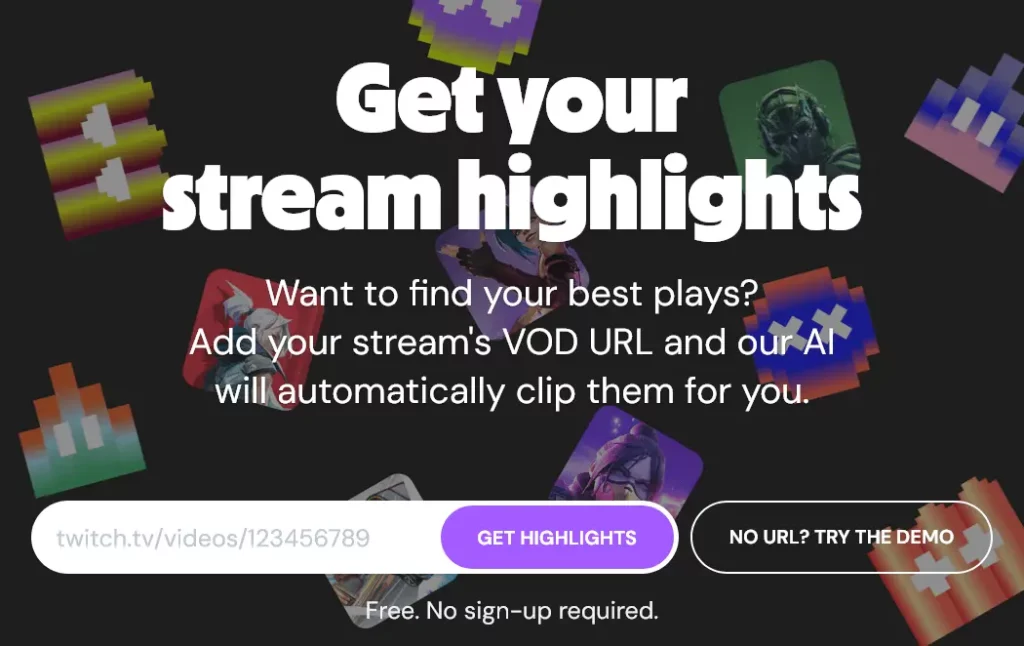 Framedrop is an AI-powered tool designed to help streamers effortlessly discover and edit their stream highlights. By simply adding their stream URL, users can let the AI automatically find and clip their best plays within seconds. The clips can then be easily shared on social media platforms to showcase their gaming achievements.
Framedrop Key Features
Highlight Detector: The advanced AI analyzes the stream and identifies the best moments, eliminating the need for manual searching through VODs.
Automatic Captions: The AI automatically detects what is being said and adds it as subtitles to your clip
Clip Dashboard: Users can quickly access all their clips from the stream without the hassle of going through lengthy VODs.
Performance and Lightweight: As Framedrop is a web-based tool, there is no need for software installation, resulting in improved PC performance and storage space.
Quick Social Media Sharing: The tool enables quick and easy direct sharing of clips on the main social media platforms.
Currently, the tool supports games such as Valorant, Call of Duty: Warzone (1 and 2), and Apex Legends, with Rocket League and League of Legends well on their way to being supported. It also detects funny moments and chat reactions. Framedrop is a free tool with optional paid features, aiming to provide streamers with an efficient and user-friendly experience.