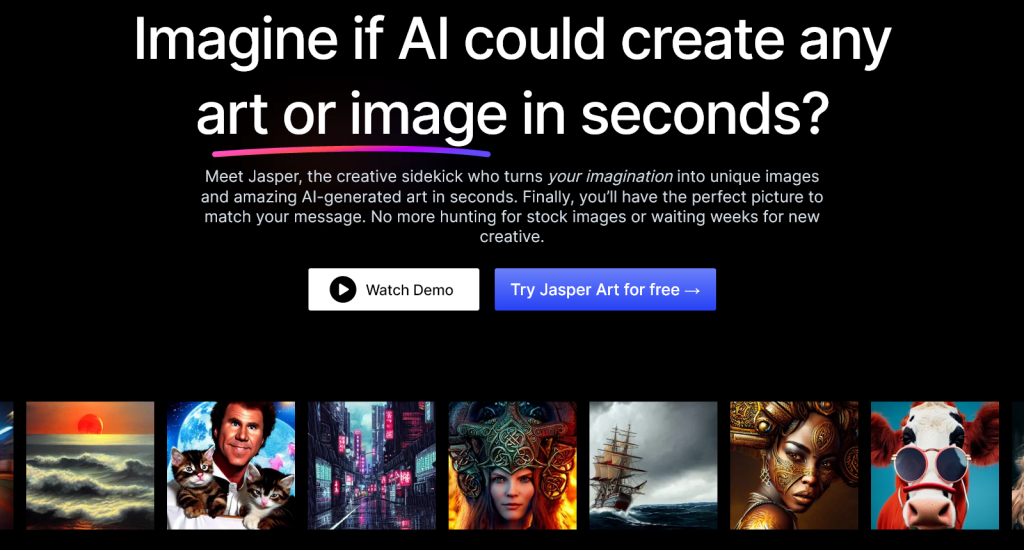 Jasper Art is an AI image generator tool which takes a new direction from Jasper's text generation tools. Jasper Art is currently using the DALL-E 2 model, and with the right prompts you can produce some great images. There are 19 mood options which let you set the overall theme of your generated image, these settings can change an image quite drastically! Jasper's AI tools are simple to use and their image generator produces images super fast compared to other alternatives. You also have the ability to like and dislike your generated images which lets the AI learn your preferred styles.
Is Jasper Art Free?
Unfortunately, Jasper Art is not fully free to use. Although you can try it for free first before purchasing. If you sign up using our links on this page you will receive 10,000 free bonus credits which you can use to generate quite a number of images. We definitely recommend trying it out for free first before signing up.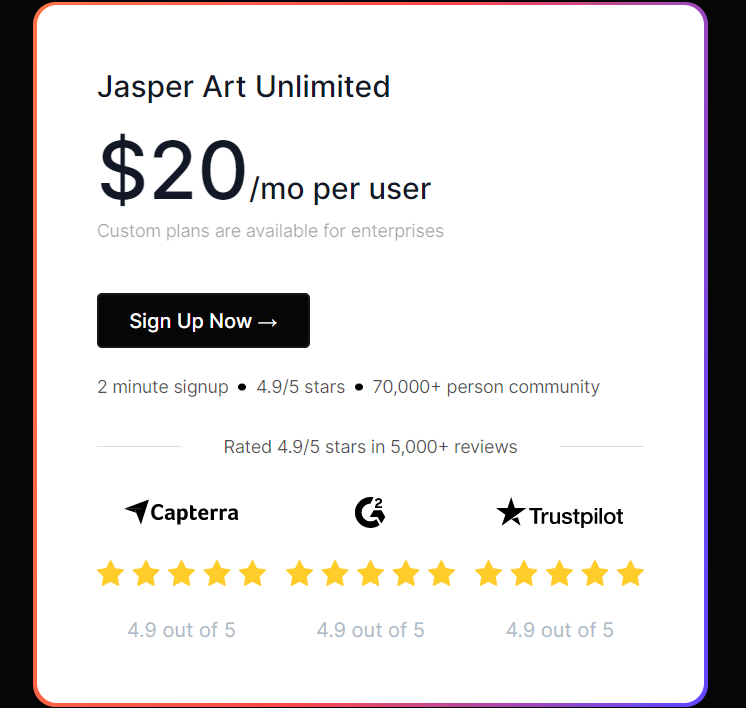 If you want to generate an unlimited number of images using Jasper Art, you can purchase it at $20 per month/per user. While the price may be a bit high for beginners, it is ideal for large bloggers and people who are looking for a premium AI image generator with a multitude of features. We would also recommend it if you're already using Jasper's other AI tools since it can be convenient to have them all accessible together.
How to Use Jasper Art
Jasper Art's interface is very intuitive and you should be able to pick it up relatively quick, especially if you've used other image generators. They have an official YouTube channel where you can watch some tutorial and tip videos too, super handy if you're just getting started or want to check out the tool a bit more before trying it!