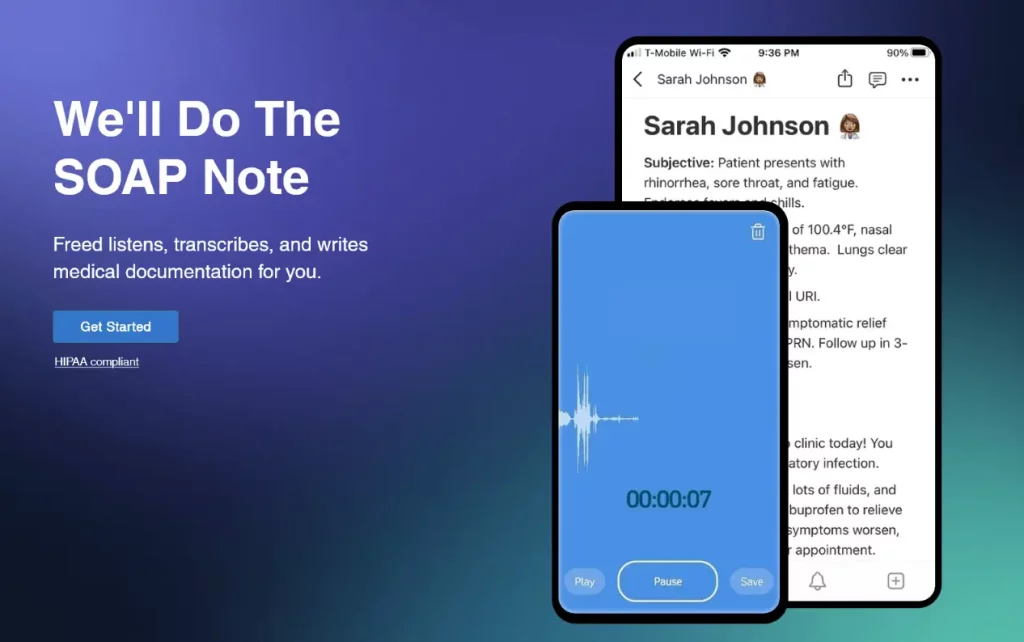 Freed is an AI-powered medical scribe that transcribes your patient visits, summarizes medically relevant information and formats it for your EMR. Healthcare professionals are burning out spending hours on documentation. Freed listens to patient visits, extracts medically relevant information, and automatically generates SOAP notes and visit summaries. Freed is HIPAA compliant and allows clinicians to review, edit, and add the AI-generated notes directly into their EHR with one click.
Key Features
HIPPA Compliant
Save up to 95% on your charting time
Transcribes from any language
1 Week free access with the code LVYCAIUY at checkout
Join thousands of other medical professionals saving hundreds of hours with Freed's AI scribe and start your free trial today!