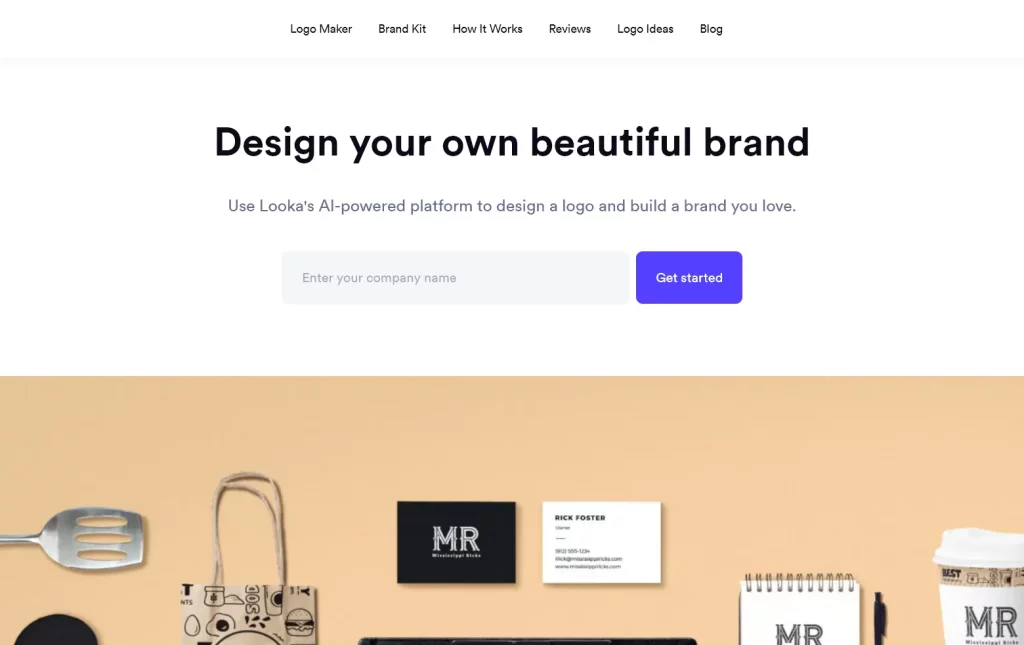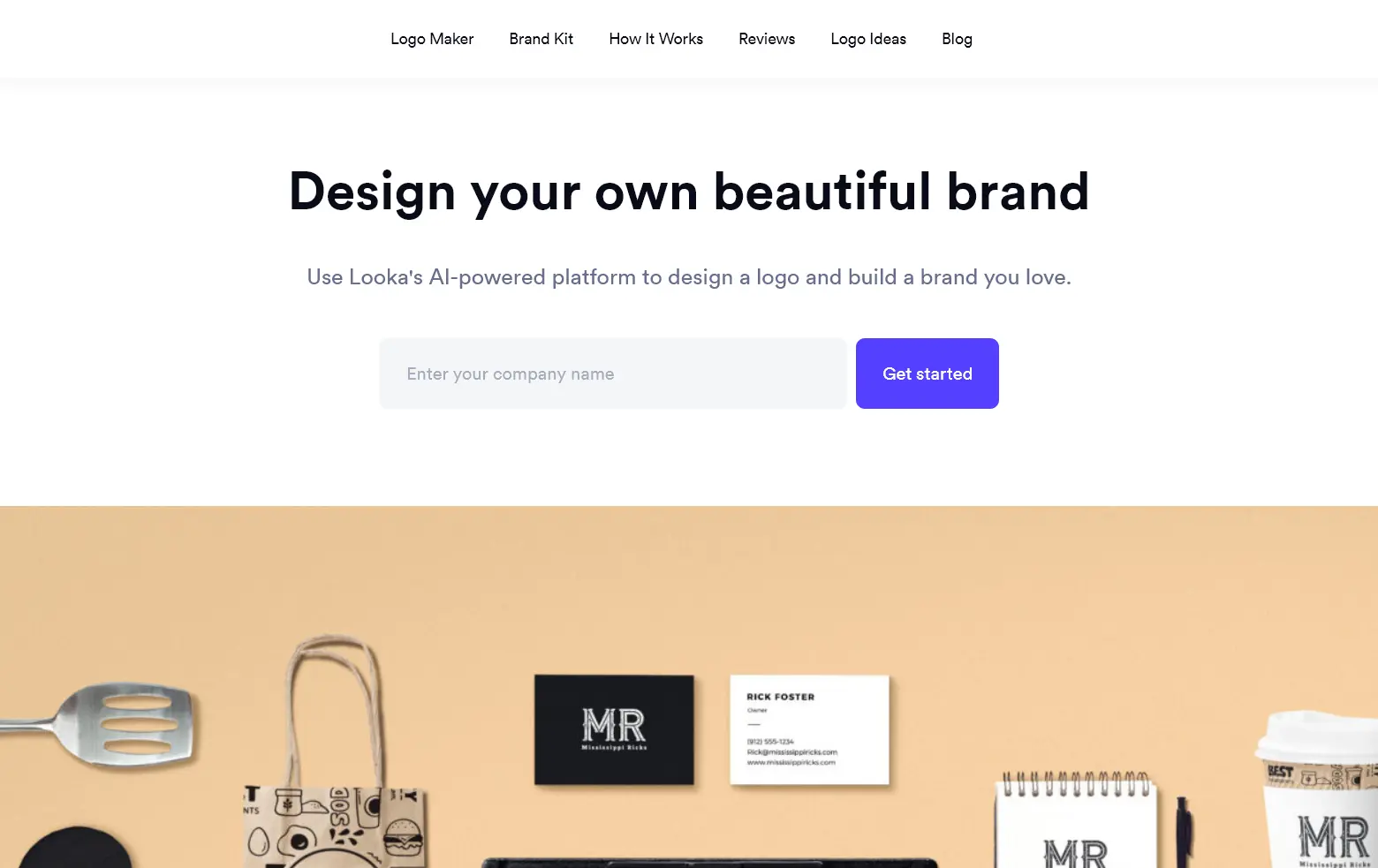 Looka is an AI logo maker which can save you some serious time when it comes to creating your brand or product. It uses AI to stylize your logo based on your selections and industry, with a near unlimited list to choose from. After you generate your first logo, you can simply scroll down to continuously see more and more.
Is Looka Free?
Looka is free to use and create logos with, however it is important to note that in order to use your logo for commercial purposes you must purchase the asset license. The following is taken straight from Looka's website:
You can use Looka to design, edit, preview, and save as many logos as you want for free. However, if you want to download and use a logo, or absorb the copyright, you'll need to purchase the assets.
Features
Looka offers a range of features, including the ability to generate hundreds of custom logos for free, a large selection of fonts and symbols organized by industry, and an easy-to-use editor that allows users to customize their logos and see multiple variations. Once users have found a logo they like, they can purchase it and gain full ownership rights to use it for any commercial purpose.
Looka also offers post-purchase revisions for 72 hours, allowing users to make any desired changes to their logo. In addition, users have the option to purchase a subscription for access to over 300 branded designs, including business cards, social posts, and flyers.
How to Use Looka
Looka is very easy to use, even for someone who has never done graphics design before. You simply tell Looka your logo name and slogan (optional), pick your styles and colors and let Looka do the rest! You can also watch this video tutorial from Looka's YouTube channel for a video guide:
Pricing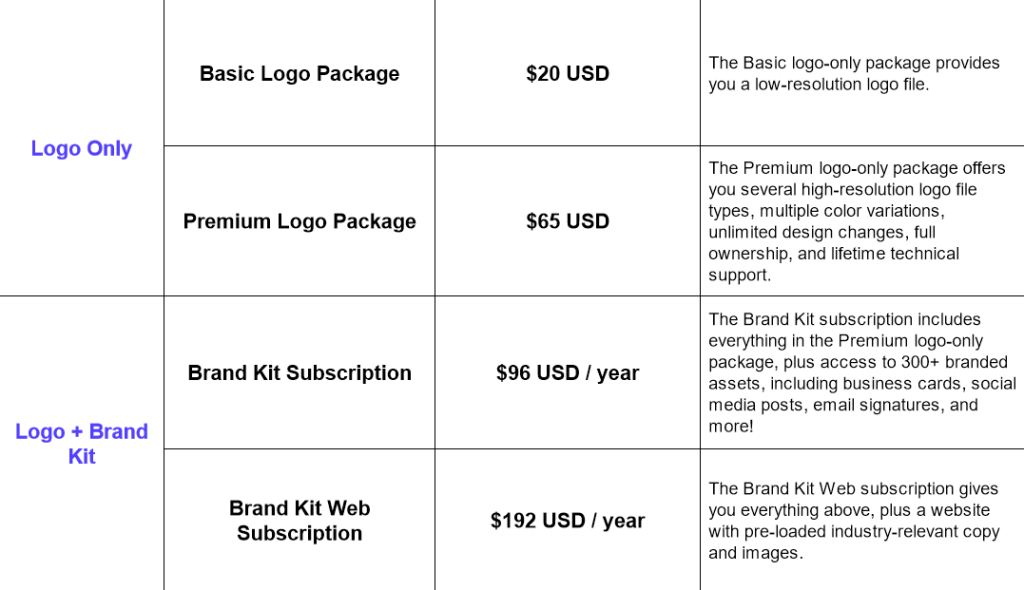 Looka Coupon Code
Feel free to use our exclusive coupon code to get 10% off any Looka purchase!
Coupon code: EASYWITHAI10
---
If you're looking for an quick and easy solution for creating a logo, Looka is a solid choice and is on par or better compared to most other logo creators we've tested. The pricing structure seems fair and if you are a logo designer looking to sell your creations, the higher tier subscriptions give you tons of assets to work with. There are also quite a few resources and guides out there for Looka, although they are not really needed since it is already very easy to work with.