Top 5 AI Tools for Transcription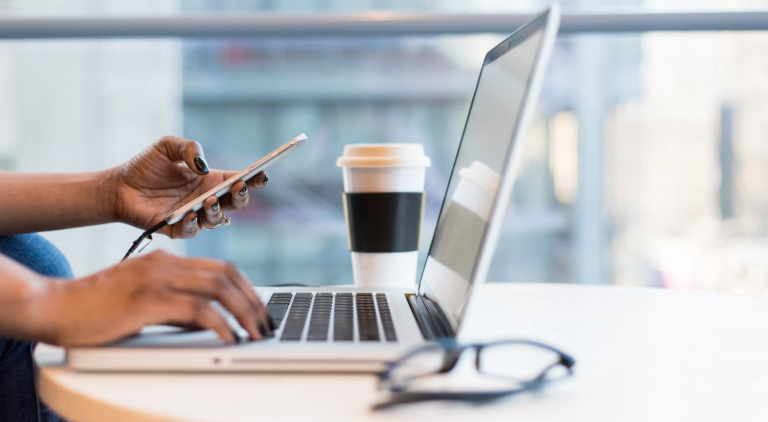 Transcribing audio and videos can be a truly daunting task, especially when multiple languages are involved. Fortunately, AI has developed rapidly over the past year, opening up multiple options for making transcription easier, and even automating it. You might be wondering how accurate AI transcription is right now, is it going to able to correctly transcribe anything? Well, most English audio and videos can be around 90-99% accurately transcribed using AI now, with other languages catching up fast!
We know how time-consuming transcription work is, so we're here to help you get started with the best AI transcription tools that can help save you valuable time. The following tools have some of the best AI transcription features and accuracy that we've come across to date. Keep in mind that this is a rapidly evolving field, and next year there will likely be even better alternatives to some of these tools. For now, a few of the best AI transcription tools you can get your hands on will be listed below.
What Are the Best AI Transcription Tools?​
Looking for a powerful way to automate transcription for both audio and video? Look no further than Descript! With this cutting-edge program, you can easily transcribe your media files into text and make direct changes to your audio and video clips. Plus, you'll have access to a variety of editing tools like the ability to remove filler words and silence with just one click. If you're creating presentations or video messages, you can even record your screen or webcam directly within Descript. And if you're a professional editor, you'll appreciate the advanced features like non-destructive multi-track editing, live collaboration, auto-captioning and various export options. We felt Descript deserved first place for the easy usability and number of features that are available.
Trint is one of the leading AI transcription tools that can quickly convert audio and video files into editable, searchable, and collaborative text. Trint offers a range of features that make it stand out from other AI transcription tools. For instance, its support for over 30 languages and translation into more than 50 allows you to tailor your content for a global audience. This tool has a search functionality which also lets you find important moments in your transcription catalog easily. Best of all, Trint is committed to keeping your content secure with its ISO-certified security measures, ensuring that your content is always protected.
Speak is an AI transcription tool that makes it easy to upload your audio and video for transcription. The AI model performs accurate transcription and can also identify important keywords, topics, and sentiments. Speak lets you create research repositories for data visualization and deep search which is super handy for businesses. You can even create custom embeddable audio and video recorders or record directly within the app, and streamline your workflow with integrations like Zapier and the Google Chrome extension.
Sonix's automated transcription service supports over 35 languages and includes an easy-to-use in-browser editor for searching, playing, editing, organizing, and sharing transcripts. With Sonix, you can also take advantage of the automated subtitle options, as well as a media player for sharing and publishing. The tool lets you collaborate with your team by granting them access to upload, comment, edit transcriptions. Sonix also offers advanced features such as search and organization tools, integrations with popular workflow tools like Zoom and Adobe Premiere, and top-notch security and privacy measures. And the best part? You can try it out with 30 minutes of free transcription upon signup!
With Beey, you can effortlessly convert audio and video files to text, as well as enjoy automatic translation, editing, and subtitling features. You can try Beey for free for the first 30 minutes. This AI transcription tool currently supports 20 languages, with an accuracy of 90% in German, Czech, and English. The Beey editor allows you to make manual corrections to any errors, and the Beey Translate function enables you to translate your transcripts to one of 20 languages while keeping the original timestamps. We felt Beey deserved a place on the list as it's not only one of the best AI transcription tools, but also a brilliant subtitle generator.
Hopefully this list of AI transcription tools has given you some ideas of which tools to try out first when it comes to AI and transcription software. Although there are quite a few different options, the main transcription function of these tools is largely the same, the main difference being which languages are supported. Also, as mentioned earlier, some tools such as Beey might be slightly better if you're looking to transcribe Czech language, as opposed to English, for example. As these tools develop and improve we expect them to eventually support most languages.
Once you've decided on a tool to use, it's a good idea to practice and experiment with it before using it in your workplace. Depending on the transcription interface it might be a bit confusing to learn at first, but the best AI transcription tools usually offer great documentation and guides for using them. Some of them you'll also be able to find video tutorials for using them which can help a lot! 
For a full list of AI transcription tools available outside of the ones listed here, please feel free to check out our AI Transcription Tools section.