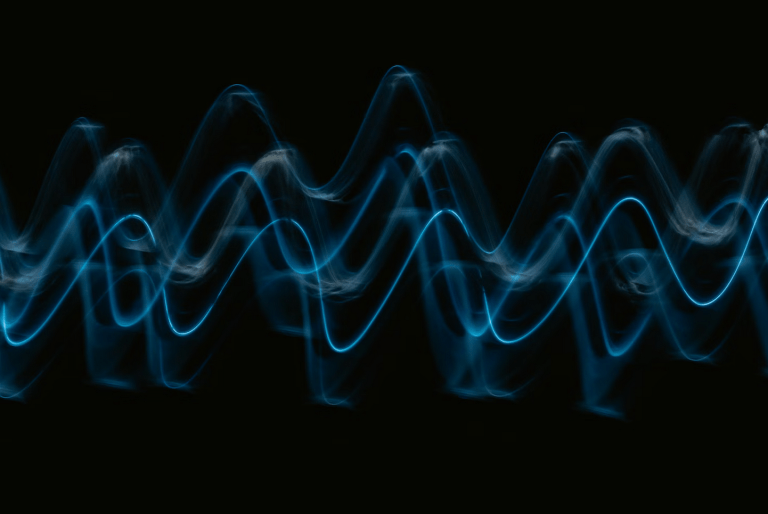 In recent years, artificial intelligence has made significant advancements in the field of audio and sound, giving us access to some great tools for both efficiency and creativity. These tools are being used in a variety of industries, including music production, speech recognition, and audio editing. In this list I will highlight a few of the top AI audio tools that are currently available on the market, these tools have a wide range of use cases and aren't just for musicians. I will provide an overview of each tool, as well as some pros and cons for each.
Lalal.ai is one of the most popular tools for splitting your audio tracks into stems. This stem separation tool allows you to separate vocals, drums, instrumentation, and more from your audio files. It's one of the easiest ways to create your own acapellas, however it's also great for separating individual instruments. The quality of your input audio will play a key factor in determining how well the AI will be able to split it, so use uncompressed, clean files to get the best results!
Pros:
Supports a wide range of audio and video files including: MP3, OGG, WAV, FLAC, AVI, MP4, MKV, AIFF, AAC
10 minutes of free audio to try the tool out first
Extremely powerful for creating acapellas without professional audio tools 
Cons:
User-interface could be improved
Previews aren't always the same as final result
Compromised audio quality when splitting audio with lots of instruments (10+) 
Melody ML is another AI audio splitter which lets you separate your tracks for free. You can upload your song or audio file via their web interface, unfortunately you can only split two tracks for free. Afterwards, each track you wish to split costs 50 cents. Although the pricing is fair, it's difficult to say how Melody ML will perform on your audio style when you only get two tracks to test it. I still thought it was worth including because I know many musicians who use both this and LALAL.ai for their splitting needs. Between these two, LALAL.ai is probably more powerful and also offers slightly more settings.
Podcastle is a superb AI tool for those who are running their own podcasts! Podcastle gives you a platform to manage all of your podcast recordings, with advanced AI tools to let you streamline the whole process. Keep all your editing, recording and exporting in one place with Podcastle. It also features a powerful feature called "Magic Dust" which can remove background noise from your podcast in just a few clicks.
Pros:
Web-based platform for easy use
Lots of features & settings designed for podcasts
Advanced tools for silence removal, auto captions and enhancing background noise
Cons:
Maximum 720p export on the free version
Speech-to-text can be inaccurate sometimes
No software available for download such as a complete video editor
If you're looking for an easy way to mix and master your audio tracks, LANDR could be what you're looking for. LANDR is an automated mastering tool which uses AI to help musicians and producers master their music in minutes rather than hours. The tool is built around an adaptive engine that 'listens' and reacts to music, and is a great option for audio engineers and producers who are looking to streamline the mastering process of their tracks.
Pros:
Accepts a wide range of audio formats: MP3, M4A, WAV, AAC, OGG, AIFF
Comes with extra tools from LANDR Studio 
Has resources for music creators including a royalty distribution platform
Cons:
Monthly subscription
Confusing pricing model with some tools locked behind yearly plans 
Settings can be confusing for first time users
Mubert allows creators to create royalty-free music tracks for use in their content. Mubert Render allows you to create music and soundtracks at the exact tempo and mood you want! You also get access to Mubert Studio where you can add your own contributions to earn royalties on your tracks, samples and loops. This is a great audio tool for those looking to generate quick music that will fit their content. 
Pros:
Easy to use, no musical skills required
Generates music & audio very fast
Free to use with attribution to creators of the tool
Cons:
Generated music can be distorted depending on your prompt
Website can be confusing to navigate around
Some genres get mixed into each other, hard to differentiate between them
I hope some of the AI audio tools on this list have been helpful. When it comes to AI audio generation, it is definitely struggling behind other AI media fields. I think partly the reason for this is because music has much higher copyright restrictions on it, which makes it difficult for AI models to be trained on it. There are, however, some great AI tools for audio separation, text-to-speech, background removal, etc, already out there. I think an important thing to remember as a musician is that AI doesn't have to takeover the creation process entirely, work with it and allow it to expand you own creative prowess!