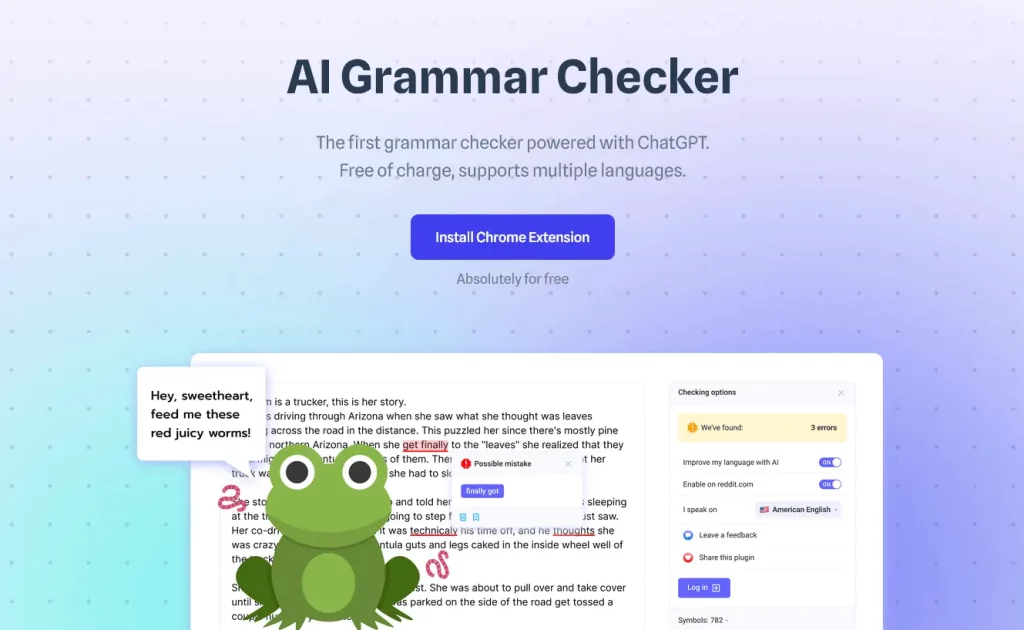 WordSuperb is a free Chrome extension that uses advanced AI to check grammar and spelling in real-time as you type on any website. It offers an easy way to improve your writing clarity and accuracy. This free tool works seamlessly on any website, offering real-time grammar and spelling correction, ensuring your messages are impeccable.
What sets WordSuperb apart is its exceptional precision, surpassing even the industry giants like Grammarly and Linguix. Not only does WordSuperb support English, but it also extends its prowess to popular European languages such as German, Italian, French, Spanish, and Portuguese.
WordSuperb's pièce de résistance is its advanced AI mode. It refines your text to perfection, making it sound entirely native. Whether you're composing emails, posting on social media, or crafting essays, WordSuperb is your secret weapon for impeccable communication!