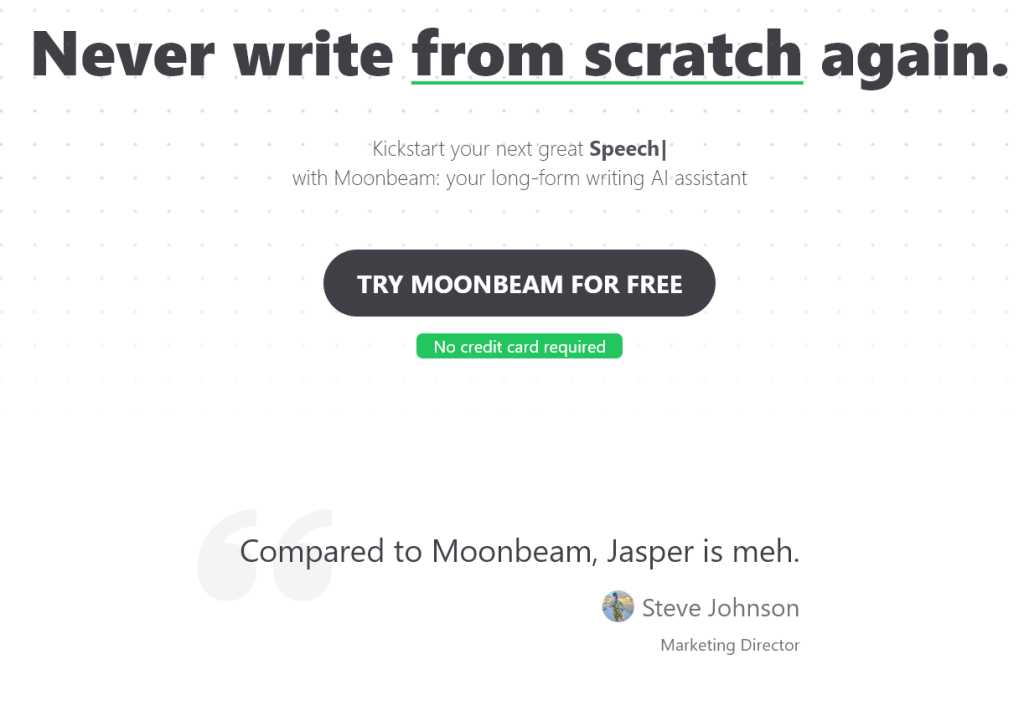 Moonbeam is an AI writing assistant specifically designed to help you write long form content, such as essays, stories, articles, and blogs. One of it's main features is "Wizard", which can turn your notes into an outline or paragraph, and the "Prompt" feature that allows you to give Luna, the AI behind Moonbeam, quick instructions to generate a first draft. Moonbeam also has a Custom Style Generator that allows you to write in the style of famous authors, comedians, and politicians. Moonbeam is designed to help writing long form content feel less like a chore.
Is Moonbeam Free?
Moonbeam offers a free trial to it's users, the following is taken straight from Moonbeam's website.
We want you to be over the moon about Moonbeam. And while we do offer a generous Free Plan, we gotta admit that Moonbeam Pro is where the real magic happens. If you pay for Pro and discover that Moonbeam isn't helpful in your workflow, we'll happily refund your full payment within 30 days (no questions asked).
You can see Moonbeam's full pricing plans below.