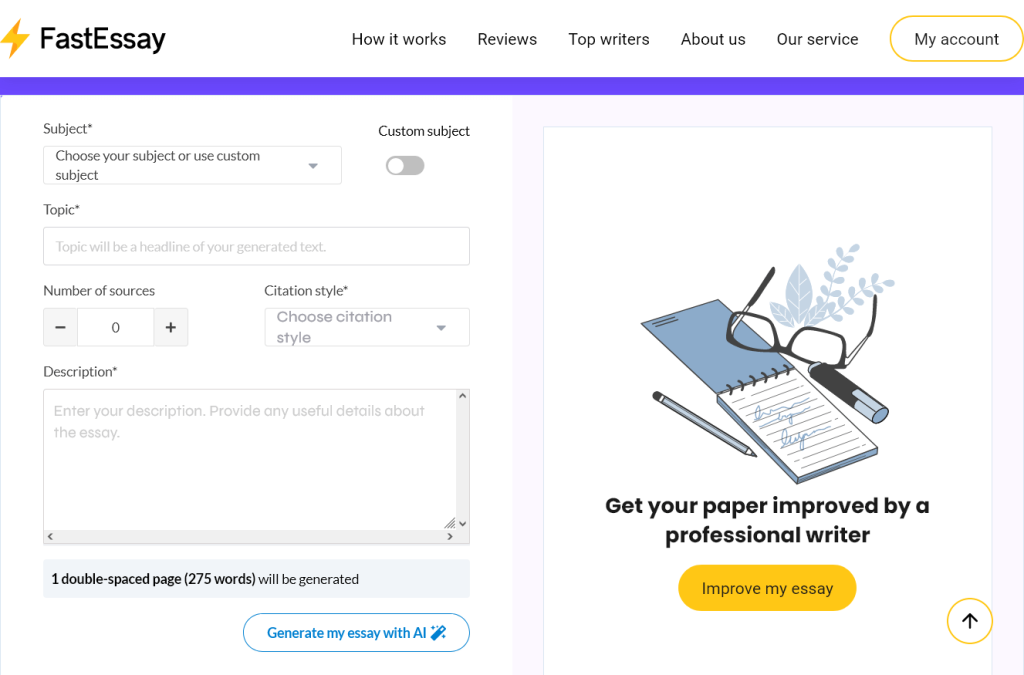 The Fast AI Essay Writer app, available at FastEssay.com, is a multifunctional AI-powered tool designed to assist students in writing essays and managing their academic workload efficiently. This app stands out for its speed, flexibility, and user-friendly interface. It's particularly beneficial for organizing the writing process, taking instant notes, setting reminders, and managing deadlines with an integrated calendar. The Fast AI Essay Writer app is also compatible with iPhone, iPad, and iPod touch.
Fast AI Essay Writer Key Features
Instant Note-Taking: Quickly jot down ideas and information as you research.
Reminders and Deadlines: Set important deadlines and get reminders to stay on track.
Organizational Tools: Use headings, sub-headings, and descriptions to structure your work.
Categorization: Organize tasks and notes into categories for better management.
Prioritization: Prioritize your tasks to focus on what's most important.

The app is designed to be intuitive enough for use by students as young as four years old, simplifying task management and academic planning. It also offers a free plagiarism checker to ensure the originality of your essays.
For those who need more than just organizational help, FastEssay.com also provides professional writing services. With over 700 professional writers, they offer assistance in various disciplines and guarantee the uniqueness and quality of their work. The service is available 24/7, ensuring round-the-clock support for students worldwide.