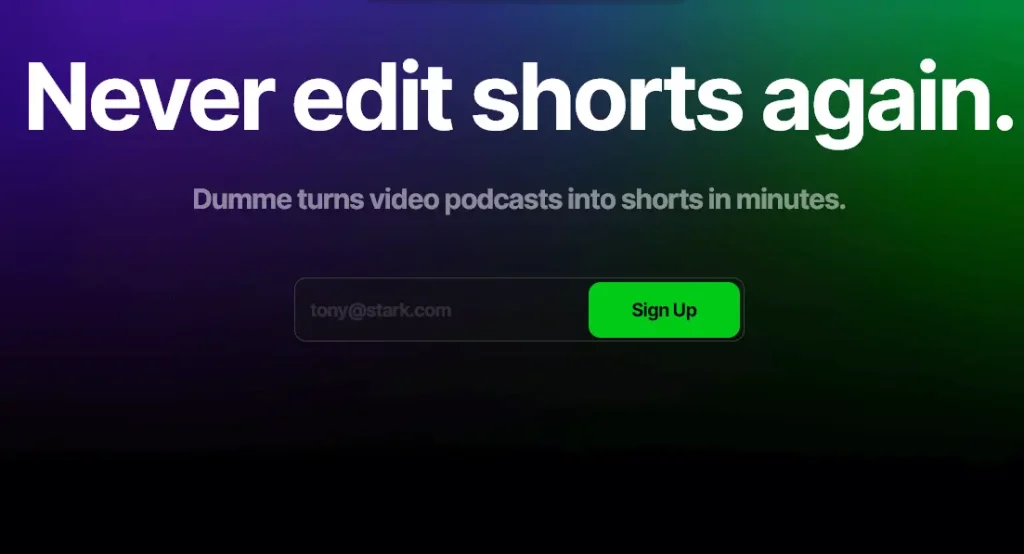 Dumme lets you turn your video podcasts into engaging shorts with no editing required. To use the tool, you simply import your existing video podcasts from various platforms like YouTube, Spotify, and Twitter.
Here's how it works:
Import your video podcast: Dumme makes it easy to bring your content from various platforms.
AI highlights: Our advanced AI models automatically identify clip-worthy moments while maintaining context, creating an effective hook, a cohesive narrative, and a natural ending.
Ready-to-upload shorts: Dumme generates shorts with descriptions and titles. Simply select a preset and upload anywhere. Your shorts are stored in a personal library and easily searchable based on content.