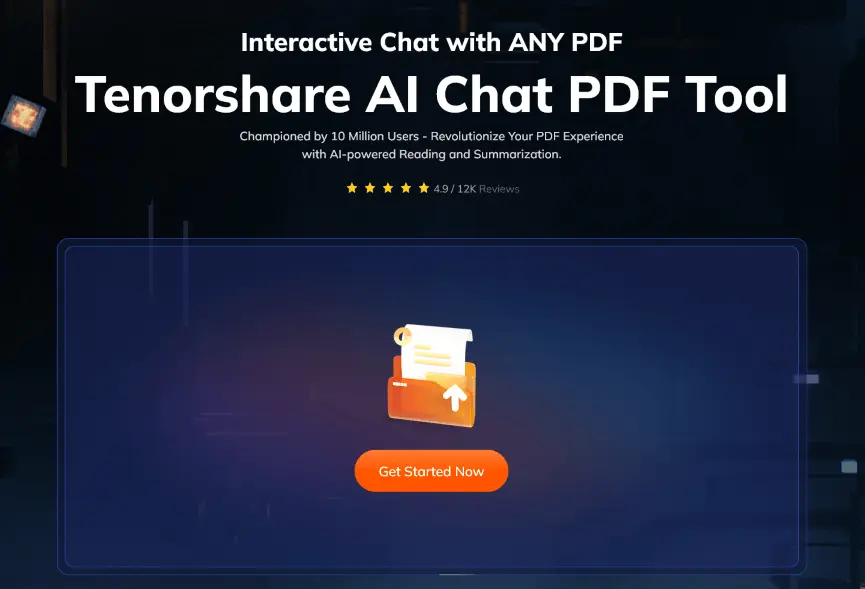 Tenorshare AI Chat PDF Tool is an online tool that helps you quickly read and summarize any PDF document by chatting with PDF Intelligence to improve work-study efficiency. The tool is simple to use, just drag and drop your PDF files you wish to summarize and chat with.
Key Features
AI-powered summarization condenses lengthy PDFs into concise overviews.
Natural language processing enables you to ask questions and retrieve information quickly.
Records all conversations so you can review previous exchanges and details.
Extracts key data, concepts, and insights through deep text analysis.