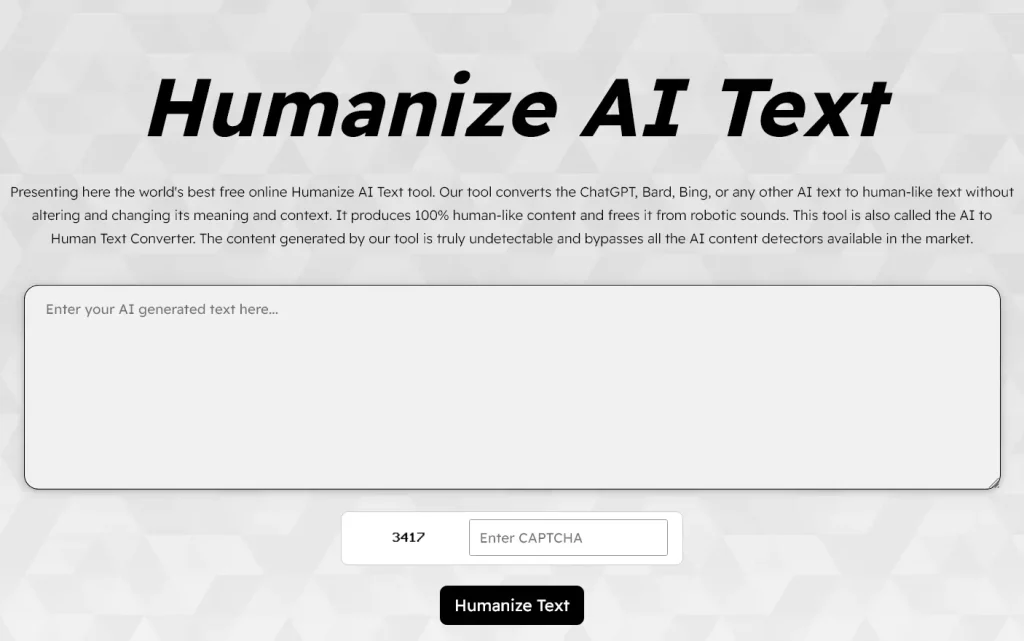 Humanize AI Text is a free online tool that can convert robotic-sounding AI text into natural human-like content. It makes AI text from ChatGPT, Google Bard, etc. sound conversational and readable. The tool is useful for content creators, marketers, professionals, students, developers, researchers and anyone seeking to improve their writing. It can enhance productivity, bypass AI detectors, ensure originality, and preserve meaning.
Key Features
User-Friendly Interface: Dive in without a learning curve.
Free Access: No sneaky charges here.
Multilingual Magic: From English to Bengali, Humanize AI Text has got you covered.
Unlimited Runs: Use it as much as your heart desires.
No Login Drama: Jump in and get started – no sign-ups!
All Device Ready: Mobile and desktop compatible.
Lightning Speed: Fast AI processing algorithms.