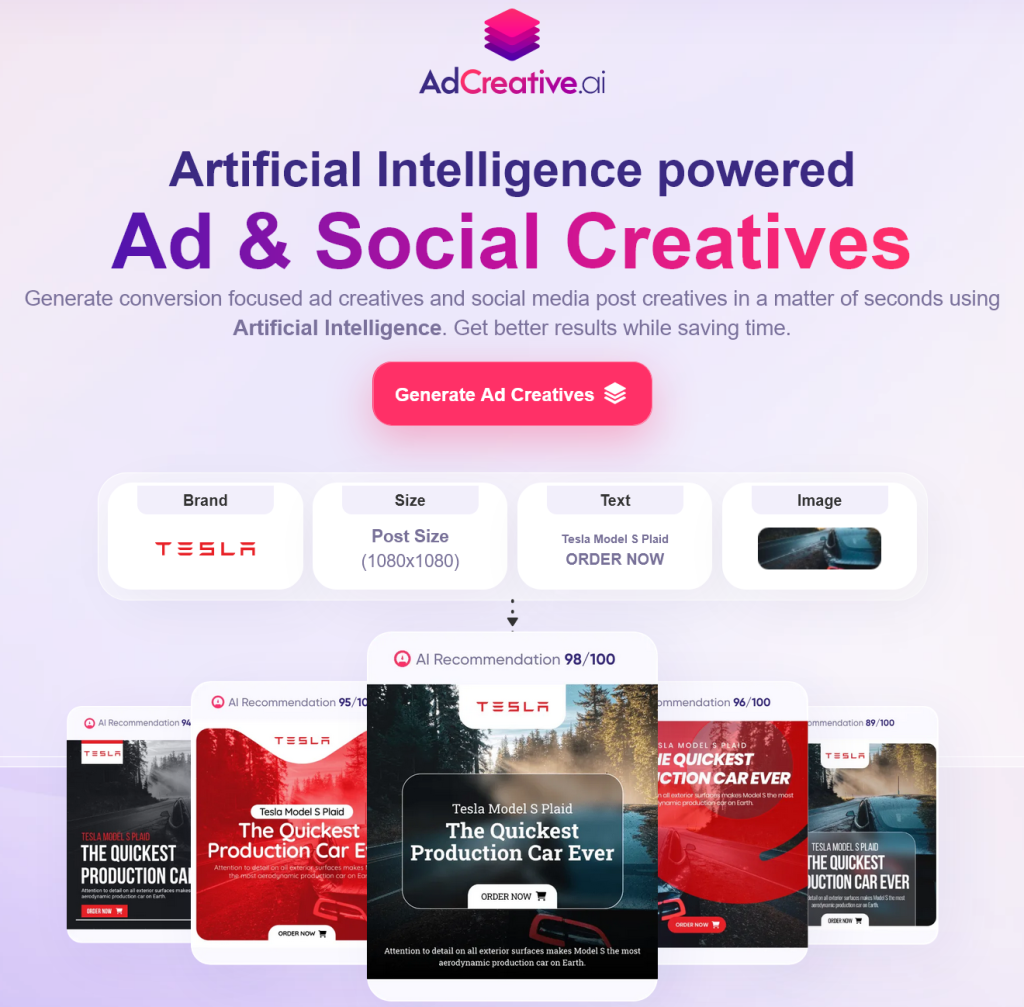 AdCreative is an AI tool for generating high-converting ad and social media creatives. Simply specify your target audience and platform, and AdCreative will select the best tone and length for your ad while focusing on your main conversion goals. The tool can also generate sales-focused texts and headlines tailored to the platform you advertise on, and provide detailed insights into the performance of all your ads. AdCreative can currently be integrated with Google ads, Facebook ads, ADYOUNEED, and Zapier. For businesses looking to minimize time spent creating ads and want instant generation of hundreds of high-converting creatives, this tool is for you!
Is AdCreative Free?
AdCreative offers a 7 day free-trial to test out the tool first. To continue using it you will need to purchase a subscription, they currently offer 4 different tiers for both small-scale and large-scale brands.
Bonus: If you purchase an AdCreative subscription, be sure to take advantage of their $500 free Google Ads credits special offer! You just need to link your AdCreative account with your Google Ads account and you'll be given $500 to spend on your ads, this is perfect for testing out some of your new ads generated by this tool. It should be enough to get started and see which style of ads convert best with your audience.
AdCreative Membership Plans