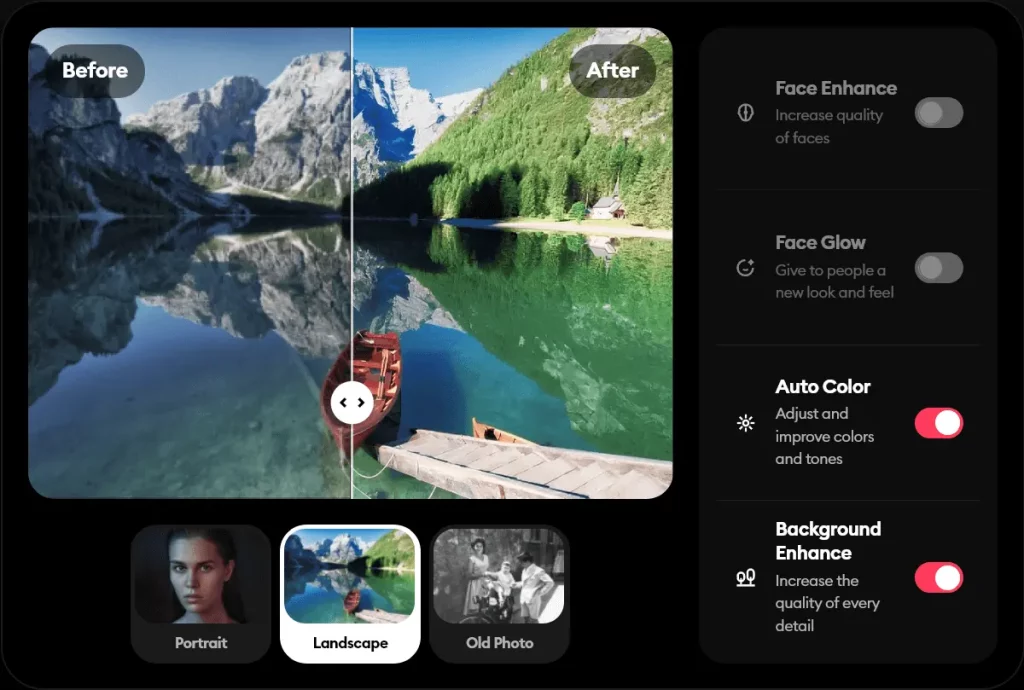 Remini is an AI photo editor and enhancer that's able to transform your old photos into HD masterpieces. It is available as a web and mobile app, and has recently picked up some huge traction thanks to one of its photo filters – the "baby AI generator" one, specifically. This filter lets parents get a glimpse of what their child might look like in the future!
Key Features of Remini:
Unblur & Sharpener: Remove motion blur, camera shake, or focus issues for sharp and clear images and videos.
Denoiser: Eliminate grain and noise in your photos, achieving a clear and sharp result.
Old Photos Restorer: Bring blurred, faded, and damaged photos back to life with enhanced clarity and vibrancy.
Image Enlarger: Upscale photos and videos up to 2x without sacrificing quality, ensuring every detail is preserved.
Color Fixer: Enhance color tones, bringing out the full spectrum of colors for natural and vivid images.
Face Enhancer: Elevate portraits with enhanced facial detail, capturing the essence of your subjects.