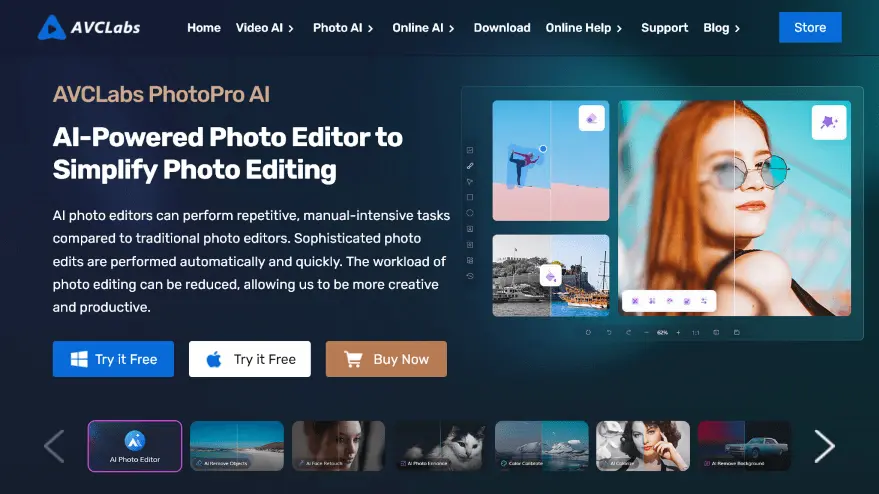 AVCLabs PhotoPro AI is a cutting-edge photo editing tool that utilizes AI technology to provide a wide range of professional photo editing features. With this tool, you can easily enhance your photos, remove unwanted elements and backgrounds, boost image resolution, colorize monochrome images, retouch portraits, and stylize your photos to make them look more artistic and unique. The software is available for download on Windows and Mac.
One of the standout features of AVCLabs PhotoPro AI is its ability to remove unwanted elements from your photos. Whether you have an unwanted background, an object that you want to remove, or a person that you want to erase from your photo, AVCLabs PhotoPro AI makes it easy to delete unwanted elements without leaving a trace.
In addition to removing unwanted objects, the tool is also great at improving the quality of your photos. With its smart AI algorithms, AVCLabs PhotoPro AI can enhance your photos by automatically adjusting brightness, contrast, saturation, and other parameters to produce a more detailed and vibrant image.