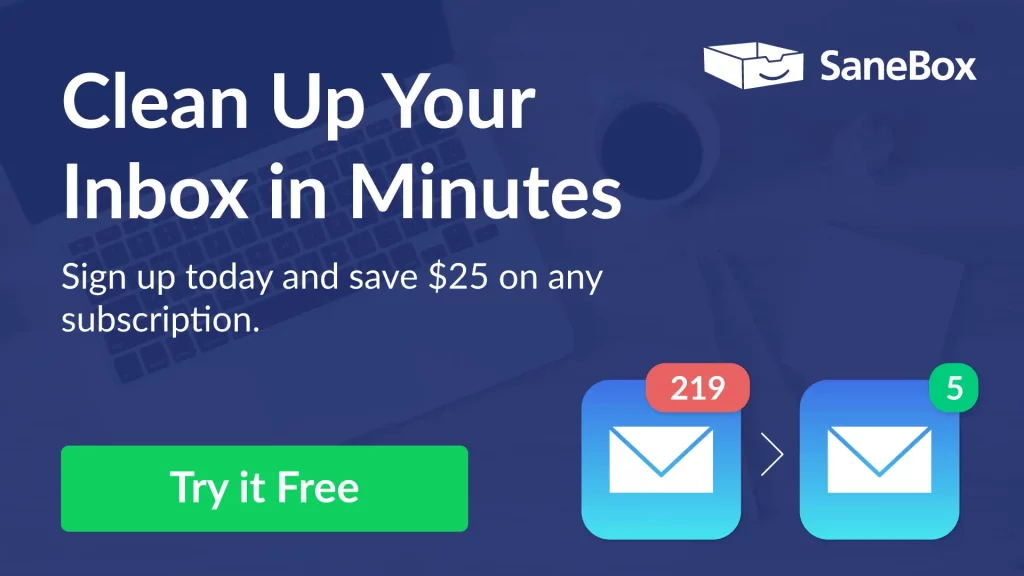 SaneBox is an email management tool that uses AI to identify your important messages and hide distractions, keeping your inbox organized and allowing you to focus on what's important. It offers features such as Do Not Disturb, the ability to banish annoying senders, and reminders to follow up on important emails. SaneBox allows you to train the AI to understand what is important to you by moving misplaced emails to the correct folder using any webmail or email client. SaneBox offers a 14 day free-trial with no credit card required.
Benefits
Helps organize your inbox by automatically sorting important emails and filtering out less important ones.
Uses AI to learn what emails to prioritize for you over time.
Summarizes your inbox activity and highlights important emails so you don't miss anything.
Helps reduce email overload and increase productivity.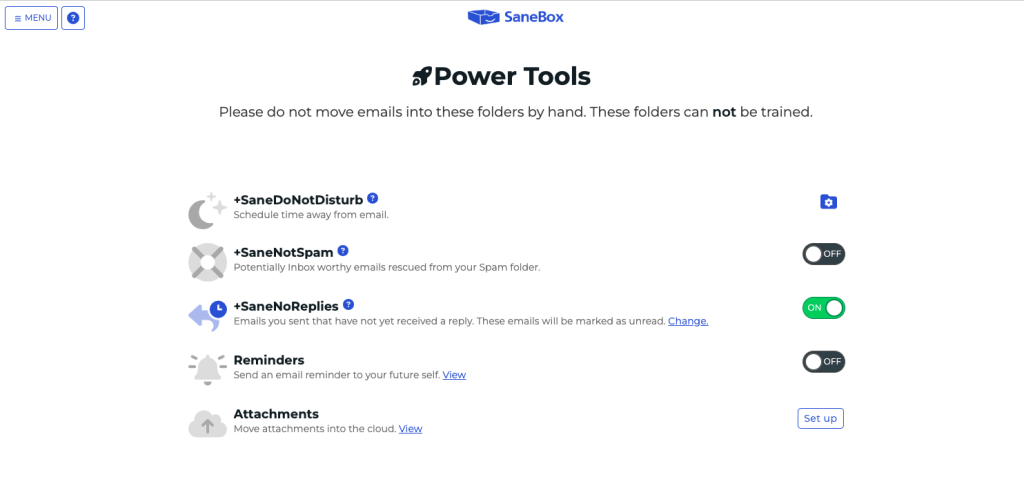 Which Platforms Does SaneBox Run On?
SaneBox works with Gmail, Office 365, iCloud email, and any other IMAP email accounts.
Is SaneBox Free?
SaneBox offers a 14-day free trial with no credit card required. After the trial, paid subscription plans start at $7 per user/month when billed annually. SaneBox is not free after the 14-day trial period ends, but it does offer a $25 credit towards paid subscription plans when you sign up for the free trial. Users can cancel anytime, and SaneBox will return the inbox to its original state or users can keep the SaneBox folders after canceling. Sign up today and save $25 on any subscription.