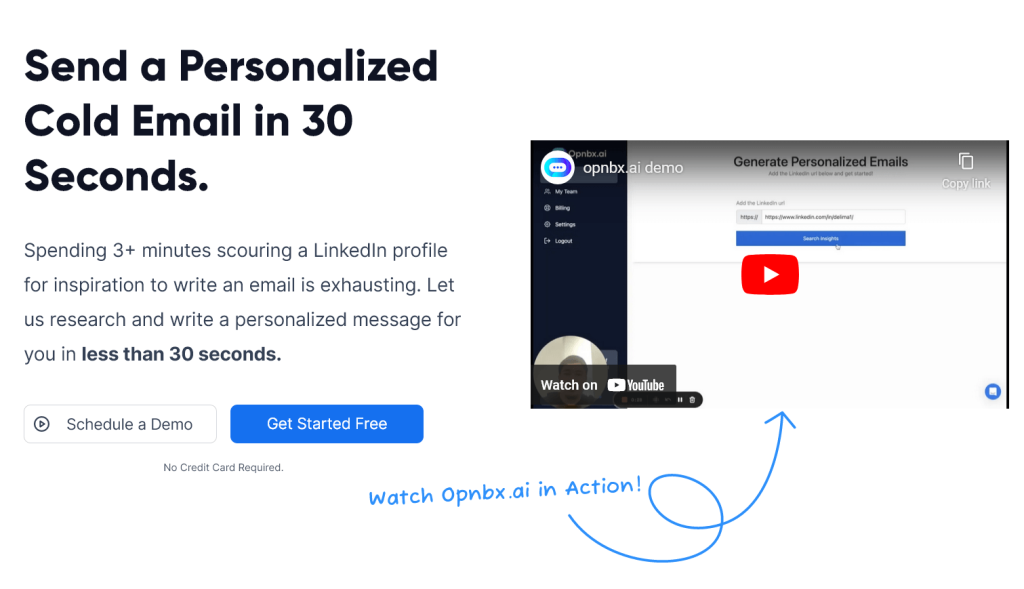 Unlike other AI tools that create a wide variety of copy, Opnbx is laser-focused on harnessing AI for sales. Generate highly personalized and relevant emails that convey the value you offer to prospects in a way they understand.
Key Features of Opnbx.ai
Sales-focused AI technology: Crafted specifically to address the needs of sales representatives.
Personalized email generation: Create highly personalized and relevant emails to engage prospects.
Research-driven approach: Stay updated with the latest best practices in sales outreach.
Conversion-oriented: Designed to turn inbound and outbound email into channels for pipeline growth
Use Cases
Engage potential customers with personalized and relevant sales outreach emails.
Stay ahead of the competition by implementing the latest best email practices
Improve sales conversion rates with relevant emails that resonate with prospects.
Save time and effort by leveraging AI technology for crafting effective sales emails.