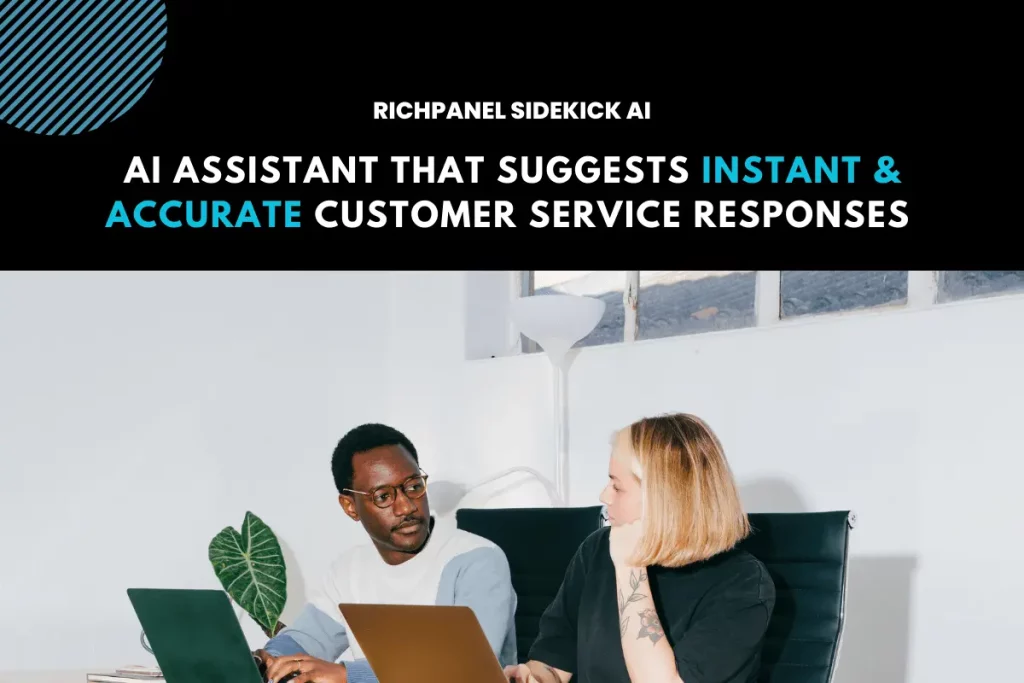 Richpanel Sidekick is an AI chat assistant for customer service agents. While repetitive customer service queries can be instantly resolved with self-service, it is better to connect customers with agents for all other queries. But it can become overwhelming when agents have to handle multiple tickets simultaneously. Enter Sidekick.
Most AI customer service tools are content to train their AI using knowledge base documents and links, which often leads to nonsensical and bland replies.
Sidekick AI solves this by deeply integrating with your support platforms and learning from your previous tickets and interactions. Therefore, Sidekick's responses are accurate, trustworthy, and personalized to your customer service queries, enabling agents to respond faster and more consistently.