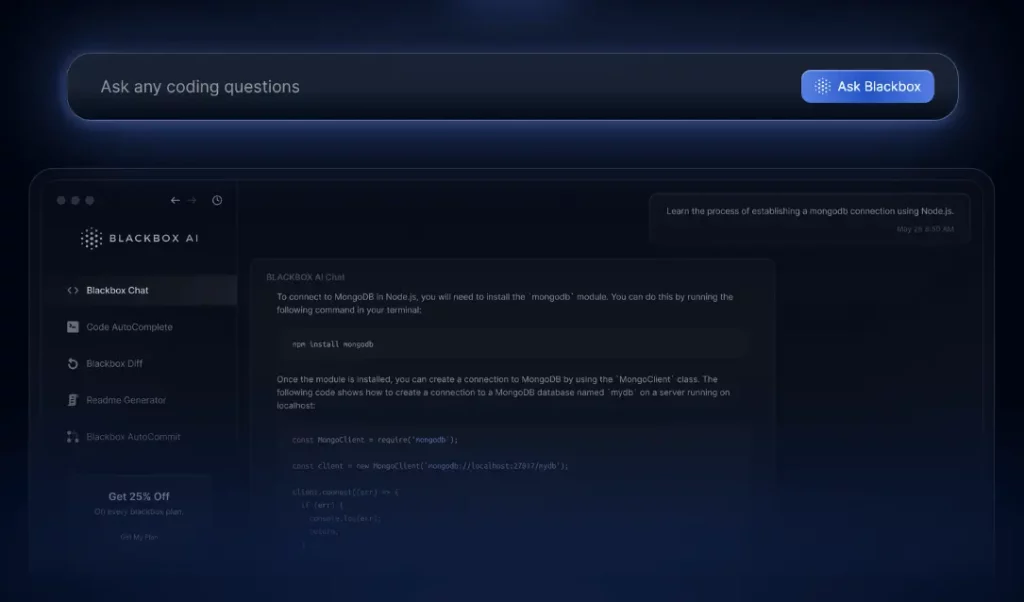 Blackbox is an AI-powered coding assistant that helps developers code faster and better. It can provide intelligent code completion, error detection, and automated documentation to boost your productivity when coding. Blackbox also has a free AI code chat that can turn natural language questions into executable code, think of it like ChatGPT specifically for coding!
Is Blackbox AI Free?
Blackbox AI offers both a free and premium plan. The free plan allows limited use of Blackbox's core features like code search and text extraction from files, while the premium plan offers unlimited usage of these features plus additional benefits like autocomplete, text history, and has more languages available.