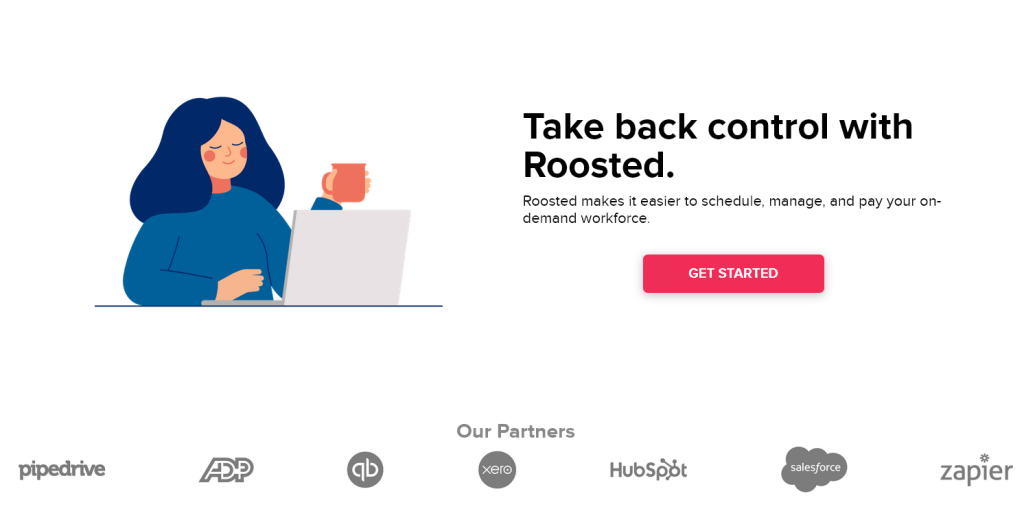 Roosted is an innovative employee scheduling tool that offers businesses an easy solution to manage their workforce. Being powered from the backend by AI, Roosted streamlines the process of scheduling, managing, and paying on-demand staff. Its advanced AI features revolutionize the way businesses operate by automating complex scheduling tasks, eliminating time and attendance tracking errors, and effortlessly communicating with the entire team.
Key Features
Intelligent Scheduling: Roosted's AI technology takes the headache out of complex schedules, making it easy to efficiently allocate shifts and keep everyone on the same page.
Accurate Time Tracking: Say goodbye to manual time tracking. Roosted's AI-powered system ensures precise time and attendance records, eliminating costly errors and the need for searching through emails or handwritten notes. Staff members can even submit revisions to their timecards, which can be approved by managers before sending them off to payroll.
Process Automation: Roosted automates repetitive tasks, such as scheduling and time tracking, based on guidelines you create. This automation frees up valuable time, allowing managers to focus on other important aspects of their role.
Seamless Communication: The suite of communication tools provided by Roosted enables effortless and effective communication with the entire team. Sharing important information and keeping everyone up-to-date becomes a breeze.
Performance Tracking: For businesses with large rosters, Roosted's proprietary technology helps keep track of employee performance and provides valuable insights. These insights can be utilized for making shift recommendations and optimizing workforce management.
Simplified Document Management: Roosted simplifies the process of onboarding new employees and managing documents. By integrating company policy distribution and document signing, Roosted ensures that everything is neatly organized and easily accessible.