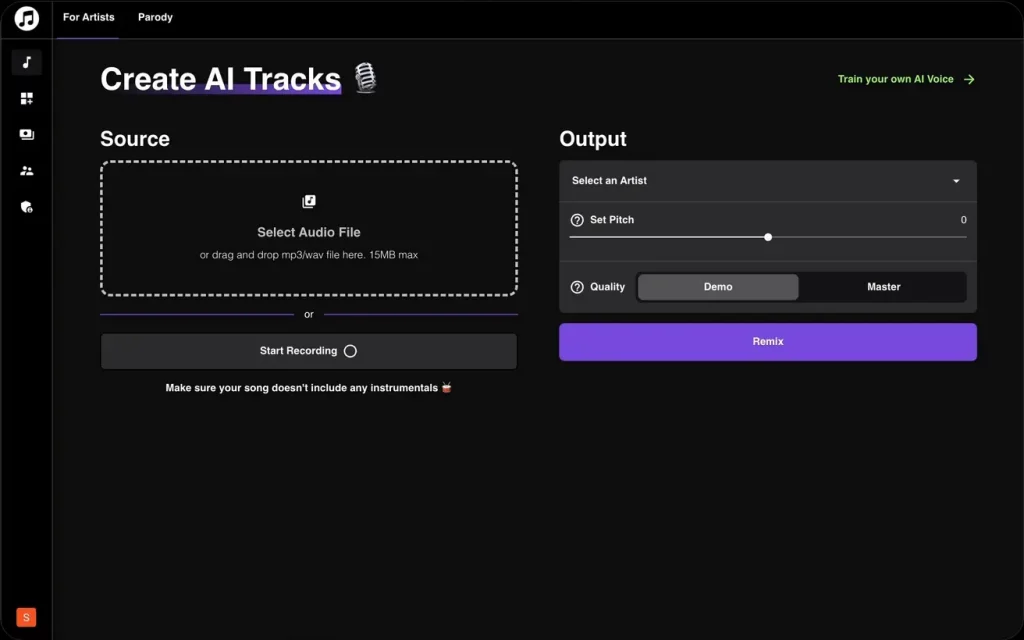 Musicfy is an AI voice and music tool that lets you easily create music using your own voice. It converts your vocals into an AI model that sounds just like you singing, allowing you to add your voice to any song. It's an intuitive tool for artists, musicians, creators and songwriters looking to explore new ideas.
Key Features
AI voice cloning – Upload samples of your voice and Musicfy will create an AI version that can sing any melody.
Stem splitting – Isolate vocal, drum, bass etc stems from any song.
Voice enhancement – Improve the quality of existing vocals.
Pre-made vocals – Use Musicfy's library of vocals to experiment with new sounds.
Text-to-music – Turn lyrics into a vocal melody.